Cristina Panaccione, LPC – Owner
Sometimes life can be scary and overwhelming. Sometimes it can be beautiful and wondrous! And sometimes we just need a little help sorting things out! I am here for you wherever you are in your journey. Let's figure this out and get you living the life you deserve to live!
My name is Cristina and I am a Licensed Professional Counselor specializing in mental health services across the lifespan with expertise in the treatment of depression and anxiety. I utilize an eclectic and down-to-earth treatment style to create a warm, safe environment to promote healing and growth. I am going to work with you to learn about your specific concerns and we will work as a team to reach your individual goals.
I have a strong background in marital counseling and anxiety management. My specialties also include school therapy, crisis intervention, Family Systems Theory, Trauma-Focused Cognitive Behavioral Therapy, and I have extensive experience in service coordination and outpatient therapy.
All of the therapists who are in our practice at Cristina Panaccione and Associates Counseling are hand picked by me for their warmth, values, ethical treatment of patients, and strong skill sets. Call today to schedule an appointment to strengthen your life and/or your family life through counseling and education. Let us help you handle life's challenges.
See a video of my approach at Cristina Panaccione and Associates Counseling with premarital counseling.  And see how I am handling the COVID-19 pandemic.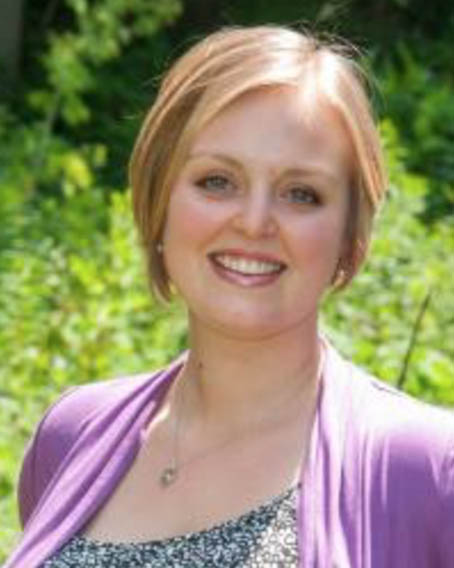 Mary Brodland – LCSW
Everyone is a unique and beautiful individual; we all have our own unique struggles, experiences, and strengths within us. It is within this reality that I function in the therapeutic relationship, and I believe this relationship is crucial to successful therapy.
My name is Mary Brodland and I am here to help you harness the strength and power you possess to reach your goals. I am here to be your coach, guide, and/or team member. I am a licensed clinical social worker specializing in mental health with a Masters certificate in geriatrics and an emphasis in hoarding disorder. I utilize an array of therapy styles and techniques depending on the individual.
My clinical experiences span from work with individuals diagnosed with schizophrenia and bipolar disorder to assisting and facilitating older adults on life review and life transitions. I have extensive experience working with many forms of dementia using validation theory as well as with family and friends of those suffering from memory conditions.
My Masters of Social Work focus of study is in geriatrics and hoarding disorder and ranges from individual therapy to family encounters. Other clinical experiences include case management, working with individuals, couples, and families who are dealing with anxiety, depression, decision-making, compulsive behavior, grief and bereavement, goal attainment and life enrichment. I am particularly interested in the counsel of individuals with disabilities.
I want to congratulate you for taking the first step to seeking help by visiting our website. I encourage you to harness that momentum and take the next step, whether that means calling to inquire, or making an appointment. I look forward to helping you reach your personal peace, through whichever path that may take us!
See a video of my approach at Cristina Panaccione and Associates Counseling helping people deal with life transitions.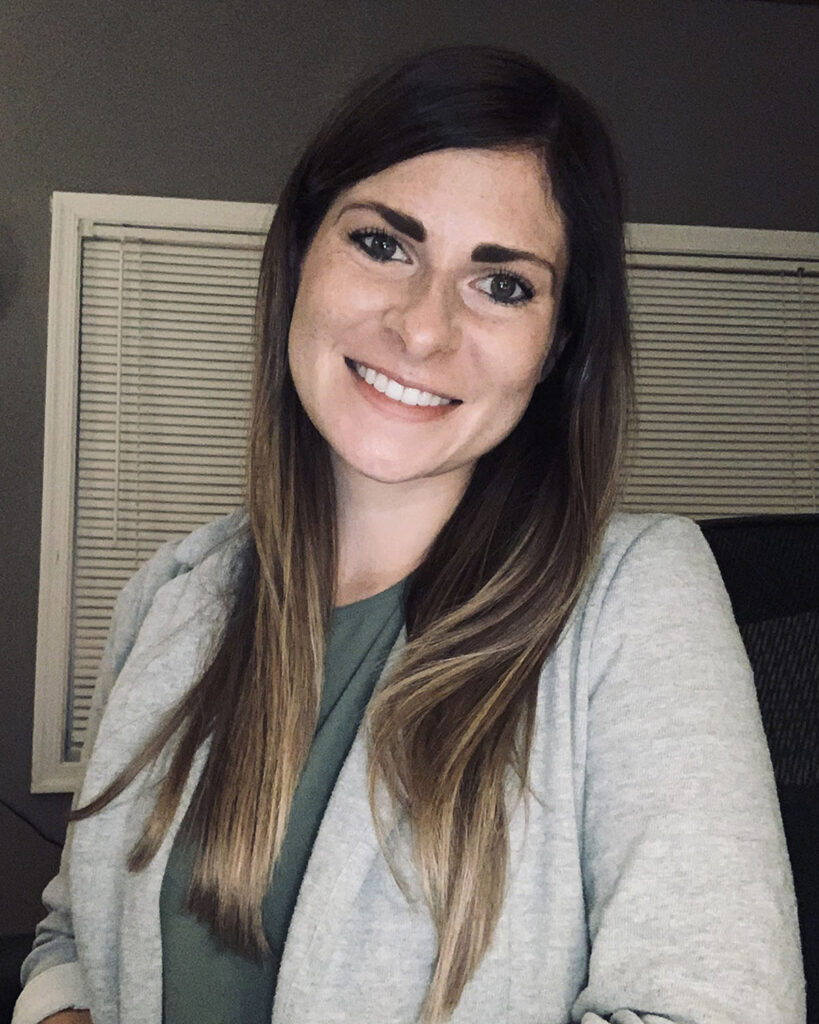 Melissa Helfer, LPC
I know you have probably looked at the techniques being used today by therapists.  I have worked extensively with patients suffering from addiction, depression, and anxiety.  I know that there is no one size fits all path to wellness.  I also know that sometimes that path can be winding – going uphill, downhill, sometimes rocky, sometimes narrow.  I am an expert at guiding you on your path to recovery.
Building rapport – starting with where you are and working with you. I use humor. I help you understand the reason behind your actions. I want to understand how and what you are feeling and why, so I can help you understand it and make meaningful change by applying the proper psychotherapy techniques needed for you to overcome your negative behavior patterns.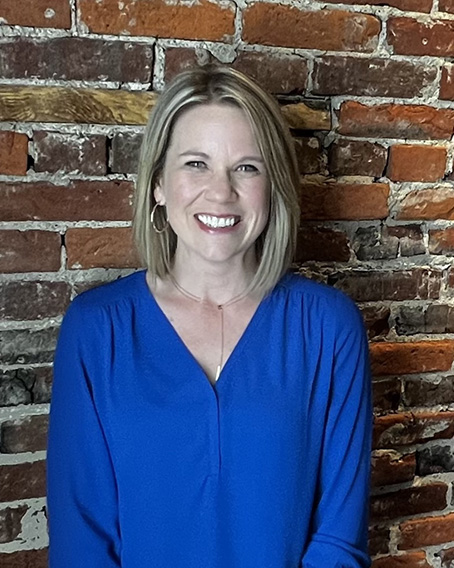 Lauren Stark – LSW
Life brings challenges often. It is my goal to assist in bringing higher levels of happiness and lower levels of stress and overwhelm. I would love to work with you to create the life you want. 
My background includes receiving an MSW at Youngstown State University in 2007  (trained in a strengths-based approach) which was followed by 8 years of clinical work in community mental health. I re-entered this field a few years ago after some time off as a stay-at-home parent.  I have worked with families, individuals, children, and adults. Clinically, I have experience in assisting with anxiety, depression, interpersonal communication skills, life transition, adjustment issues, self-esteem and self-worth.  I meet the client where they are and take the journey of self-discovery with them.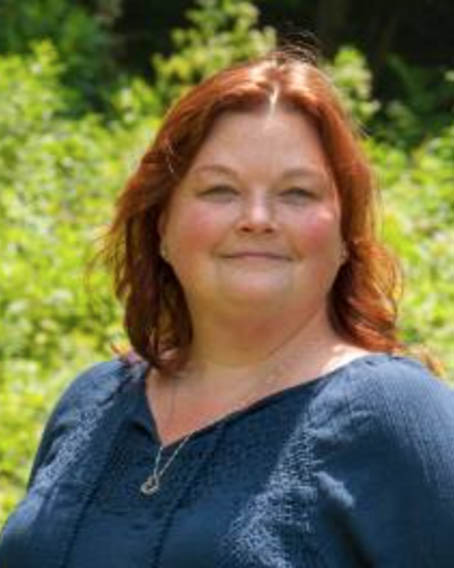 Kelli Jo Murphy Sauter – BSN RN MSW LCSW CCM
My name is Kelli Murphy and I have been a Registered Nurse since 1994 and received my MSW in 2010. Many years of my nursing experience was in psychiatric and behavioral health nursing, but I also have experience in surgical care, long-term care, vocational rehabilitation, and oncology.
I feel very strongly about a truly holistic approach to both physical and mental/emotional health. I do not believe that you can tend to one effectively without also attending to the other. In my practice, I always assist clients in addressing physical health factors and lifestyle issues that may be attributed to the issues for which they are seeking therapy. I address diet/nutrition, activity, sleep, life balance issues, as well as review relationships with primary care physicians and other specialists. I conduct health education as needed and assist clients in becoming active in their whole care, as well as teach self-advocacy skills. I also work with clients who have chronic health conditions. I work with them to assist them in understanding their condition, coping with adjustment issues, and managing conditions for best quality of life possible.
I also enjoy working with couples who are either going through some conflict or who may be seeking divorce mediation. I strive to help improve communication and minimize the emotional impact on the children.
Currently, I run caregiver support groups and assist caregivers intending to and protecting their physical/mental/emotional health. I have completed training in Motivational Interviewing and Shared Decision Making and continue to keep up on current trends in healthcare related issues.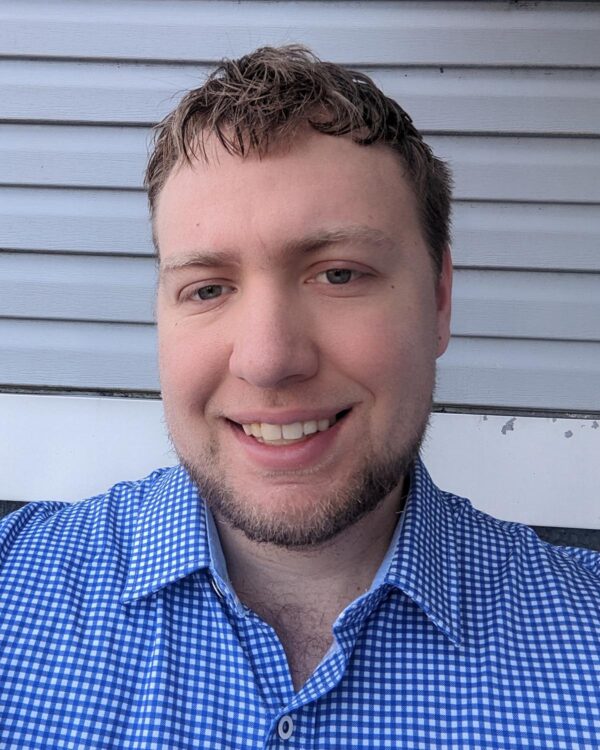 Chris Wilson
"Ask for help. Not because you are weak. But because you want to remain strong."  -Les Brown
To give you some insight into me, my formal education is a Master of Arts in Clinical Mental Health from Slippery Rock University of Pennsylvania. My passion stems from wanting to help others. It is my personal belief that everyone has a story and everyone has the capacity for change. Together, we can work on constructing that person's narrative. I want to ensure my clients are comfortable so they can feel free to share with me what is on their mind in a judgement free space. To me, therapy is not about fixing yourself; it's about improving what's already there.
My approach utilizes a person-centered style focusing on empathy and patience. As of right now, I am only providing tele-health services; however, I will be moving to a hybrid model of telehealth and in-person starting in June 2022. My preferred population is persons 14 years and older for individual therapy, and adults for couple's therapy. In addition, I fully embrace the LGBTQ+ community and validate the struggles they endure. My focus areas are in Coping Skills, Depression, Trauma, Career, Anxiety, Suicidal ideation/ Self-Harming, Hoarding, Gambling, and Grief.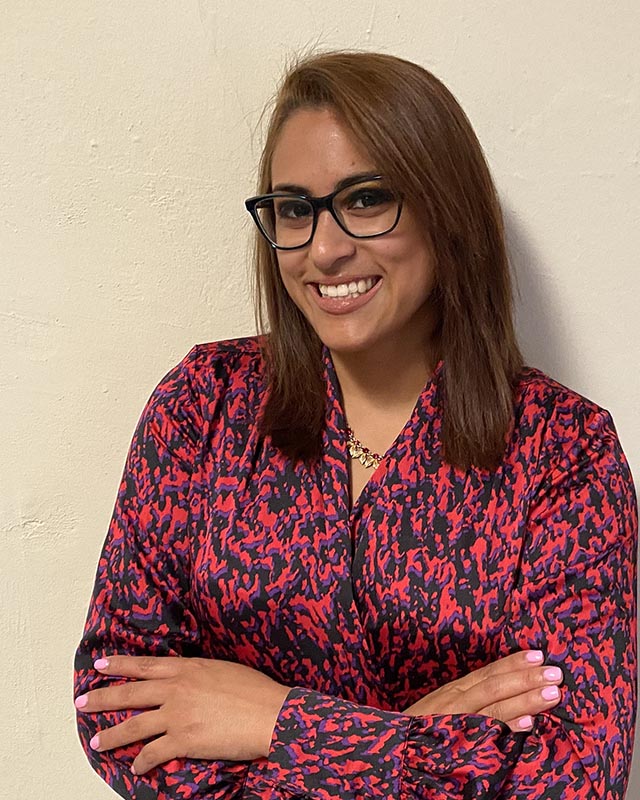 Gretchen Echegoyen, MSW, LCSW
My name is Gretchen Echegoyen and I am a bilingual Licensed Clinical Social Worker. I completed my Bachelor's in Social Work at Eastern University in St. Davids, PA, and my Master's in Social Work at Rutgers University in Camden, NJ. Since receiving my master's, I have worked as a behavioral health consultant in a primary care setting where I have worked with individuals across the lifespan, with a focus on trauma-informed care and addictions. I am particularly passionate to serve clients facing moments of transition, grief/loss, and wanting to seek sobriety.
Many of my clients have emotional pain, symptoms of anxiety and depression, lack of boundaries in relationships, feel disconnected, or are stressed. My therapy approach is client-centered and utilizes a strengths-based approach. Therapy sessions with me integrate the client's higher power, insight-oriented, and skills-based approaches. Some Cognitive Behavioral Therapy, an evidence-based approach that focuses on helping clients understand how their thoughts, feelings, and behaviors influence each other so that they can begin to make changes in their lives is also used in sessions. I gently challenge my clients to explore the root cause of their symptoms, gaining new awareness of their emotional and relationship patterns. At the same time, I aim to focus on clients to understand their physical response to external stressors and begin to problem-solve ways to introduce mindfulness to bring forth self-awareness, to choose to respond rather than react to situations.
In the session, I also focus on creativity, curiosity, and compassion to reframe past experiences as a way to rebuild self-confidence and self-esteem to reach personal goals. A priority in session is to ensure that clients feel safe, seen, heard, and actively engaged in their treatment process. This approach supports clients to feel comfortable being themselves and exploring thoughts non-judgmentally. Many clients have found peace, gained a new perspective in life, and learned to rebuild trust in themselves again.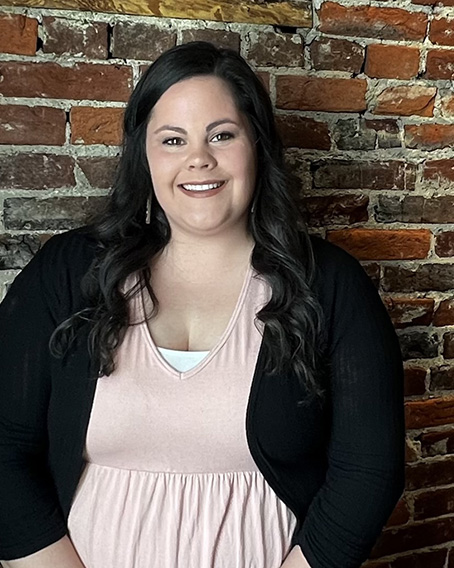 Makaylee Kelvington
My name is Makaylee Kelvington and I have found that for many of my clients, it is common to need someone like me to act as a neutral listener.  Many times your parents and friends, however well-meaning, are causing or contributing to the anxiety
I use a variety of techniques to help you, but one of them is Cognitive behavioral therapy (CBT).  CBT is a type of therapy that can help you learn how to better cope with stress and anxiety. CBT can teach you how to identify unhealthy thought patterns and behaviors, and replace them with healthier ones. This can help you feel more confident and comfortable in your everyday life.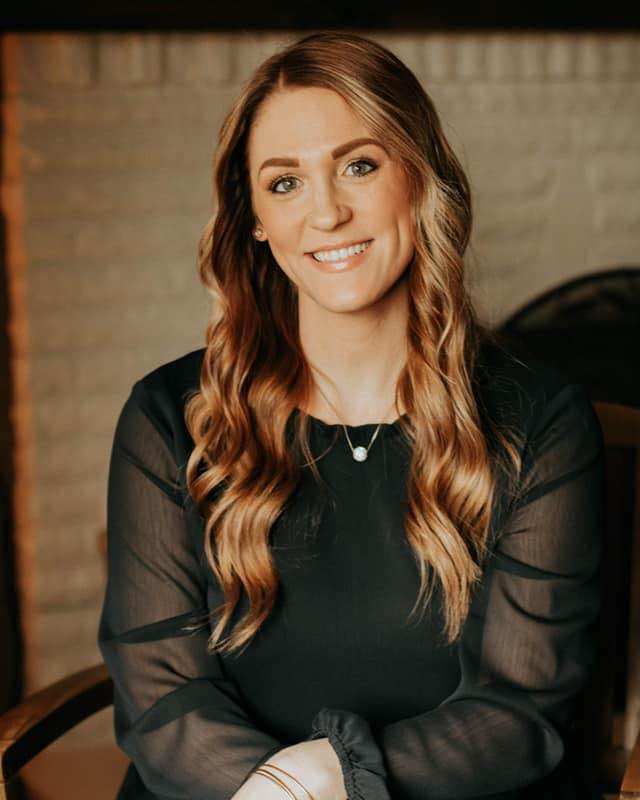 Hi! My name is Samantha Burgess and I am a Licensed Clinical Social Worker specializing in trauma and anxiety. I earned a Master of Social Work degree from the California University of Pennsylvania in 2015. Since receiving my Master's, I have worked in community mental health serving individuals with severe persistent mental health, outpatient mental health, and school-based services as a mental health consultant.
My specialties also include behavioral disorders, perinatal mental health, self-esteem, relationship issues, and mood disorders. The therapeutic frameworks that I readily use are person-centered treatment, cognitive behavioral therapy, somatic-based interventions, and dialectical behavioral therapy. However, there is not a one-size-fits-all when it comes to therapy. Your needs, wants, and personality will help guide your therapeutic experience.
I strive to build a strong rapport with you in order to provide a space where you can feel supported, understood, and free to be yourself without fear of judgment. It is my hope that by working together we can move you from surviving to thriving!
"Just because no one else can heal or do your inner work for you doesn't mean you can, should, or need to do it alone" – Lisa Olivera
I can not wait to start this journey with you!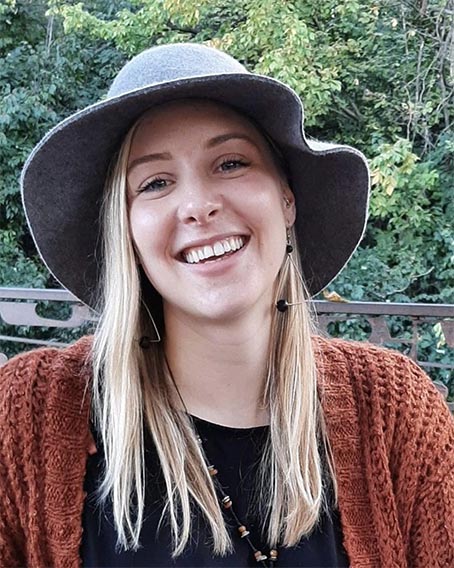 Taylor Kyle, MA, NCC, LPC
Are You Feeling Stuck or Overwhelmed? I'm Here to Help.
Are you feeling stuck or overwhelmed and unsure where to find the support needed to reduce those feelings? Being a teenager or young adult is a challenging time, with a yearning for independence that can often conflict with the expectations of family, school, and peers. Maintaining this balance can be even more challenging when you struggle with mental health symptoms such as depression or anxiety.
I am a therapist passionate about helping youth and young adults become more secure in their identities while recognizing how they impact the world around them. My priority for any client is to create an environment where they feel safe, heard, and respected. It's essential that during the therapeutic process, we establish a relationship built on honesty and trust. I want you to understand that it is your journey — I will act as a guide and support, but you set the speed and direction.
Along the way, emotions that don't seem easy to handle may come up. But we don't have to go through this journey alone — together, we can share our tears and some smiles and laughs! I make sure my clients receive trauma-informed, gender-affirming care throughout their treatment experience, too; growth and change can be uncomfortable, but it's not impossible. Life is a beautiful gift — let me help you enjoy all the experiences and opportunities it offers!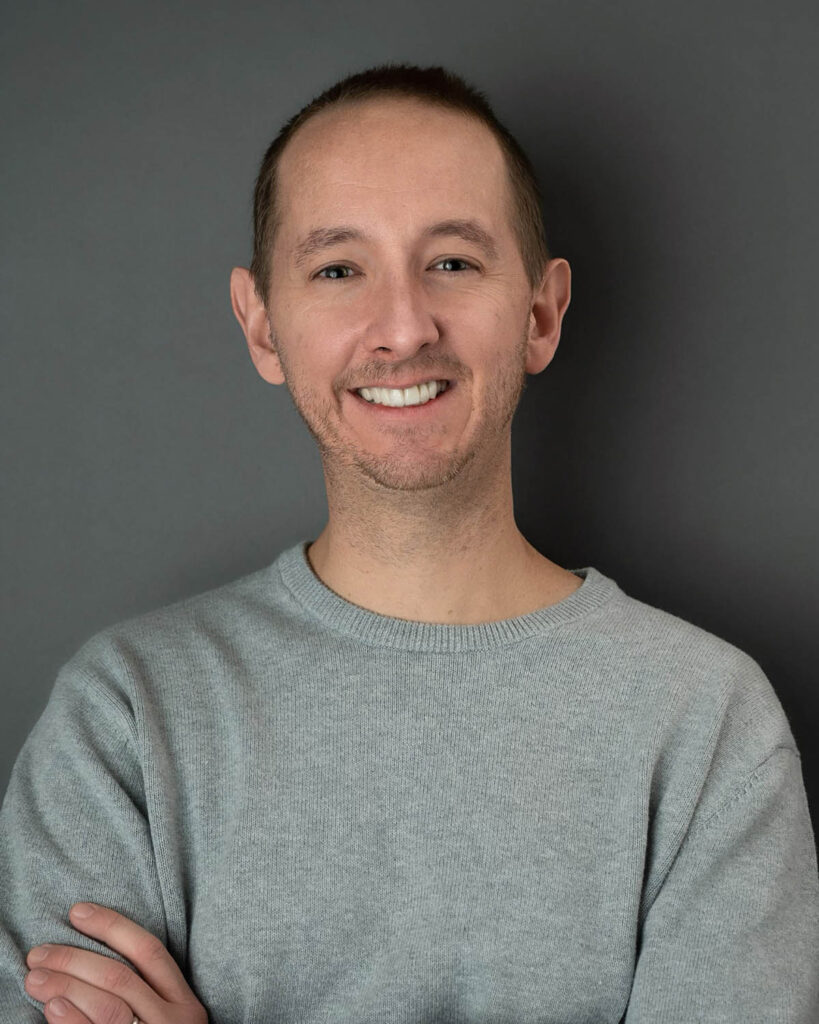 Michael Breitenbach, LPC
Michael Breitenbach is a highly experienced clinician influenced by Erik Erikson's social development theory. Specifically, Michael is focused on the 7th stage of social development, Generativity vs. Stagnation.
Michael believes that Generativity is all about giving back to society. This includes raising children, being productive at work, and participating in community activities and organizations. By doing these things, individuals develop a sense of being part of something bigger than themselves.
As a telehealth therapist, Michael has found that many people appreciate telehealth's freedom. It allows them to seek therapy from their homes or offices without worrying about hiring a babysitter or having their partner leave work early. Michael has also found that telehealth has empowered males to seek therapy at a higher rate, reducing the stigma around mental health issues.
Michael is highly experienced in Cognitive Behavioral Therapy, Psychodynamic Therapy, and the Gottman approach for couples' communication issues. He believes that therapy should be tailored to the individual and uses a range of approaches to help his clients achieve their goals.
One of Michael's passions is working with young adults to navigate the challenges of peer pressure and social media. As a father of four children ranging from newborn to college-aged, he keenly understands the unique challenges facing younger generations.
In addition to offering therapy, Michael provides resources and helps his clients develop a plan for a healthier life. He believes that everyone has the potential to reach their full potential and is committed to helping his clients achieve their goals.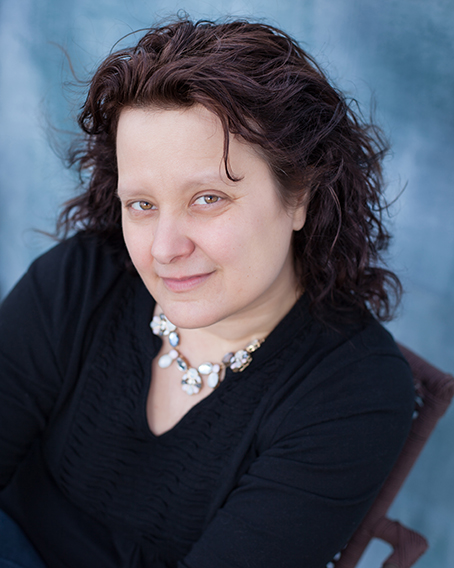 Alexandria LaFaye MSW, Ph.D. Creative Writing
Are you ready to look deeper into your life and chart the path ahead? I'm here to walk alongside you every step of the way. Everyone has gifts, talents, and hidden potentials just waiting for an opportunity to be explored – together, we can discover them!
Through art-based interventions, culturally inclusive methods, CBT, and DBT, I have found that individuals can build resilience, strengthen relationships, and work towards living a more fulfilling life.
Let's create space for meaningful connections, positive relationships, and healthy habits, which will help guide us on this journey toward living a fulfilled life full of possibilities.
Alexandria LaFaye is a multi-talented individual passionate about helping others and living a fulfilling life. With a background in social work and creative writing, she brings a unique perspective to her work and is committed to empowering individuals to achieve their goals and improve their mental health.
In her personal life, Alexandria enjoys spending time with her family and pets, exploring new places, and indulging her creative side through writing and other forms of artistic expression. Through her dedication to her work and her love for life, Alexandria serves as an inspiration to those around her.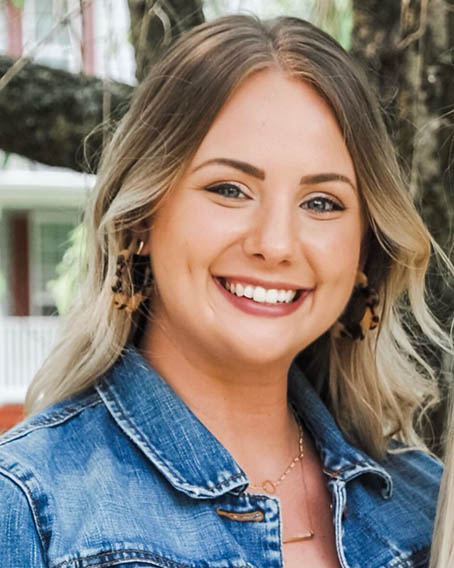 Olivia Leonard, LPC
Olivia is a licensed professional counselor working with children, teens, young adults, and families. With a master's degree in forensic psychology from The Chicago School of Professional Psychology in Washington, DC, Olivia has worked in various settings, such as juvenile detention, in-home, and outpatient clinics, providing individual, family, and group therapy.
Olivia has experience helping individuals with anxiety, depression, ADHD, trauma, LGBTQIA+ topics, and life transitions. She uses a variety of therapeutic approaches, such as Cognitive Behavioral Therapy, Existential Therapy, Dialectical Behavioral Therapy, and Eco-Systemic Structural Family Therapy, depending on the client's needs. Olivia is also trained in Trauma-Focused Cognitive Behavioral Therapy.
Olivia understands that therapy can be a vulnerable process and strives to create a safe space where clients can feel comfortable opening up. She believes therapy is collaborative and will work with clients to develop the necessary skills and support to live a more fulfilling and peaceful life. Olivia sees clients as human beings, not just a diagnosis, and will meet them where they are in their journey.
As Sigmund Freud once said, "Out of your vulnerabilities will come your strength." Olivia is here to support and guide you through your vulnerabilities and help you find your strength. She looks forward to witnessing the positive changes you will make together.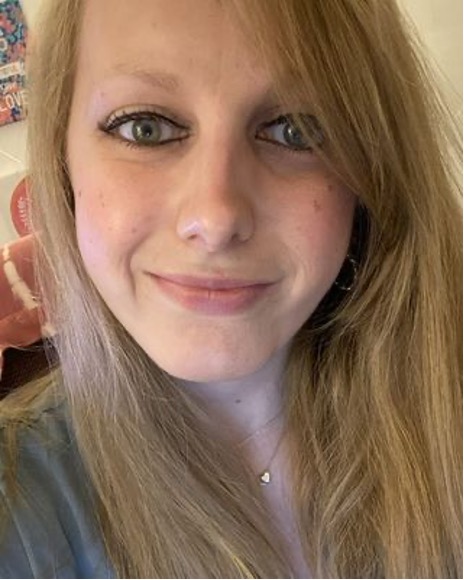 Shelby O'Brien, LPC
Shelby O'Brien is a Licensed Professional Counselor with a master's degree in Clinical Mental Health from Waynesburg University. Since 2016, she has worked in the mental health field in various capacities and as an outpatient therapist in an agency setting in 2019. Her experience includes working with clients ranging from 4 to 50 years old in individual, family, and group settings and with various mental health disorders. Shelby has helped numerous clients manage anxiety, depression, anger, and process trauma. She has also worked with clients diagnosed with bipolar disorder and borderline personality disorder.
Shelby's therapeutic approach is easygoing, allowing clients to lead their therapy. She often says, "You can't go back and change the beginning, but you can start from where you are and change the ending." She believes that combining the client's knowledge of themselves with the therapist's expertise in mental health can help the client achieve their goals. Shelby employs a variety of therapeutic modalities, such as client-centered therapy, Cognitive Behavioral Therapy, Dialectical Behavioral Therapy, Strength-based Therapy, and Solution Focused Therapy.
In addition to her passion for traditional therapy, Shelby has a deep love for animals and believes they can be excellent healers. She aspires to one day incorporate a therapy dog into her clinical practice. Shelby also enjoys arts and crafts and often incorporates these creative outlets into therapy, exploring alternative forms of healing and self-expression with her clients.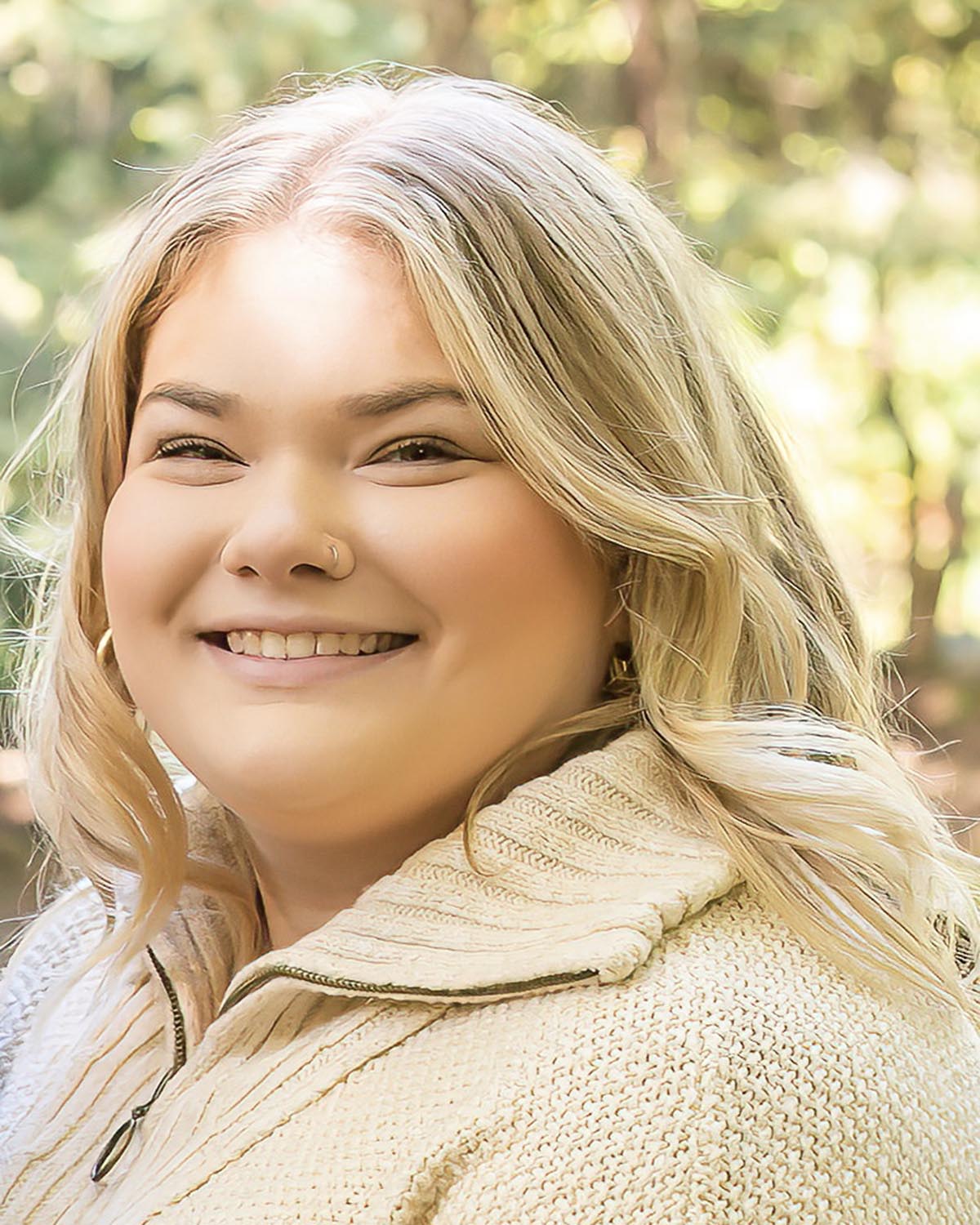 Stephanie Stevens
Welcome! I'm Stephanie Stevens, an experienced addiction counselor passionate about helping adults with co-occurring disorders. My primary focus is working with individuals on their journey to healing from trauma, and I am trained in Eye Movement Desensitization Reprocessing (EMDR).
As a counselor, I have witnessed the increasing prevalence of trauma in the lives of my clients, and I am deeply committed to assisting them through their healing process. I believe in empowering clients to discover their inner strength and create meaningful change in their lives with a humanistic approach.
In my practice, I employ various therapeutic modalities such as motivational interviewing, cognitive behavioral therapy, and dialectical behavioral therapy. By addressing unresolved trauma and grief, I have seen remarkable transformations in clients as they open up and engage in EMDR.
My counseling style emphasizes patience and empathy, creating a safe environment for clients to share their stories and experiences. I strive to help clients develop effective coping skills, such as mindfulness and reframing negative thought patterns.
I hope that through therapy, clients gain a renewed sense of hope, build resilience, and ultimately create lasting change in their lives. Join me on this journey toward healing and self-discovery. Together, we'll work towards a brighter future.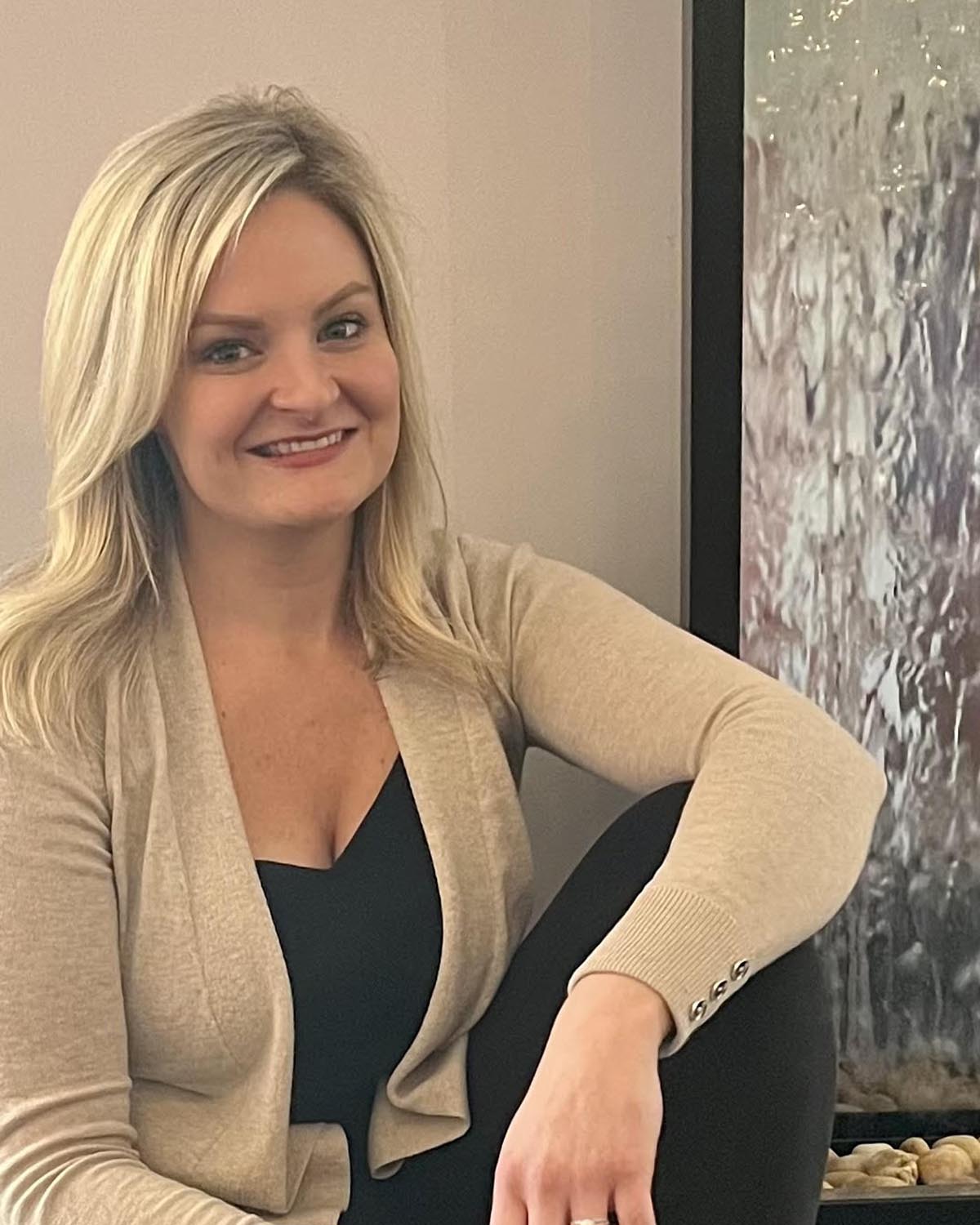 Dana Werner, LMSW
Life can be quite a rollercoaster ride…there are times when we feel like we're on top of the world, and other times when we fall into fear and uncertainty. Regardless of where you are, I want you to know you are not alone.
Hi! My name is Dana Werner, and I am a licensed therapist with ten years of experience helping people through various life transitions and phases. My approach is holistic, down-to-earth, and focused on building a solid rapport in a safe and judgment-free environment.
While I utilize evidence-based therapies like CBT, ACT, and DBT, my approach is tailored to each client by getting to know their unique story and needs. I aim to create a comfortable space where clients can feel heard, understood, and empowered to make positive changes. In addition, I utilize mindfulness and solution-focused techniques to help clients manage stress, anxiety, and negative thought patterns. Finally, a touch of humor and grace can go a long way in therapy, so I also strive to maintain that balance!
Throughout my career, I have worked with clients in educational environments, inpatient treatment centers, and courtrooms, providing crisis counseling. I have experience helping those struggling with depression, anxiety, personality and mood disorders, domestic violence, trauma, and various life tribulations.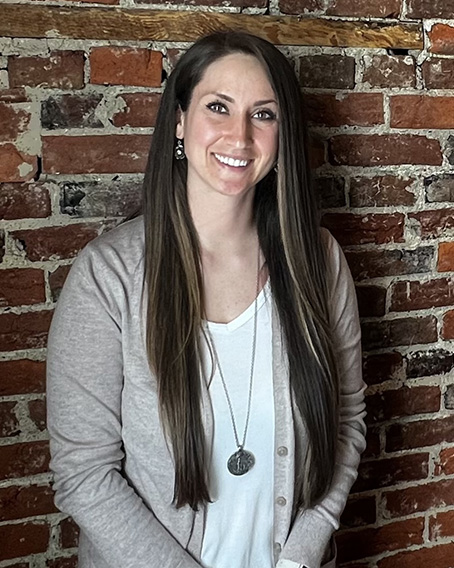 Chelsea Foster – LPC
It is my belief that when the proper therapeutic relationship is established individuals will gain knowledge and trust in themselves to be able to solve problems now and in the future. It is my goal to help you feel supported and empowered to make choices and changes that align with your authentic self. Each person, regardless of age, gender, race, ethnicity, socioeconomic status, or sexual orientation, is unique and deserving of unconditional positive regard and respect. It will be my role to provide a safe, trusting, and therapeutic environment for change to occur. My therapeutic style is person-centered, pulling from a variety of theories and techniques.
During my undergraduate studies, at The Pennsylvania State University, I earned a Bachelor of Science degree in Human Development and Family Studies and minored in Psychology. During my graduate studies, at the California University of Pennsylvania, I earned a Master of Education in School Counseling as well as a Sports Counseling Certificate. I am a National Certified Counselor and a Licensed Professional Counselor.
My clinical experience involves working with children and adolescents in the school setting where I've provided individual, group and family therapeutic services, consultation with school staff and service coordination. However, I welcome individuals of all ages who may be struggling at any point in their lives. I have worked with individuals who may suffer from trauma, anxiety, PTSD, depression, bipolar disorder, oppositional defiant disorder, autism, and ADHD. I also focus on skill development in the following areas: social skills, problem-solving skills, time management skills, organizational skills and communication skills.
It can be overwhelming when you find yourself struggling due to life's stressors and demands. By finding a warm, accepting and understanding therapist, you will be taking the first step towards overcoming life's challenges and taking control of your life. Whether your goal is to improve your overall sense of well-being, strengthen personal relationships, or heal unresolved issues from your past, you deserve to live the life you want and you don't have to do it alone!
See a video of my approach at Cristina Panaccione and Associates Counseling working with child and adolescent counseling.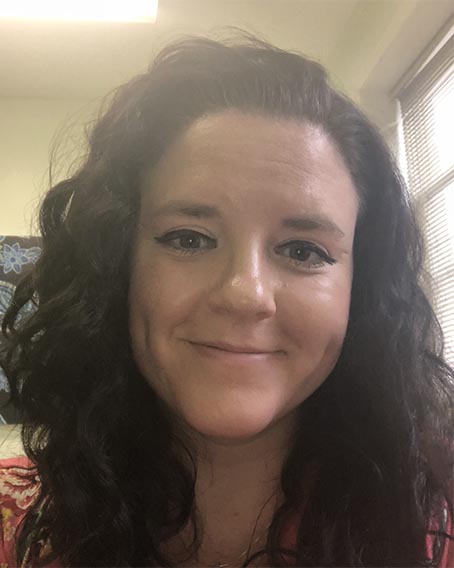 Tess Inman M.S.Ed, LPC, NCC
"Loving ourselves through the process of owning our story is the bravest thing we will ever do." Brene Brown
My name is Tess Inman and I am a Licensed Professional Counselor and Nationally Certified Counselor specializing in working with couples and families as well as individuals struggling with relational and systemic issues. I completed my Master's in Counselor Education from Duquesne University in 2013. Since receiving my Master's, I have worked extensively with families and couples utilizing Structural Family Therapy, Systems Theory, and The Gottman Method in order to help my clients improve their communication skills, regain emotional safety within relationships, rebuild trust and intimacy within relationships, and practice healthy conflict resolution skills.
My approach when working with clients involves supporting growth by being grounded in the collaborative process between client and clinician. I believe that the trust built within a therapeutic relationship can allow us to be more vulnerable and transfer skills learned in session to our everyday lives.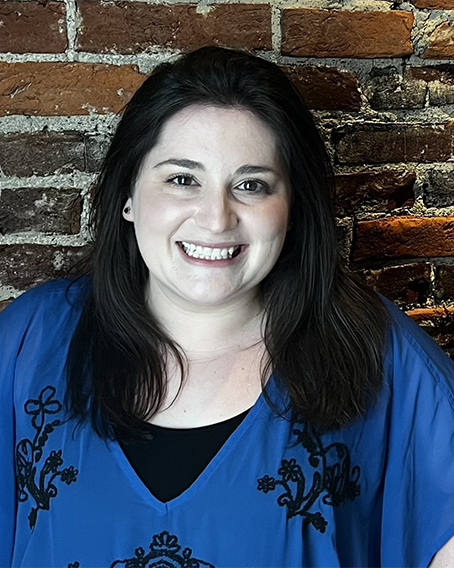 Kristen Biancaniello – LPC
My name is Kristen Biancaniello, MSEd, NCC, CMHP. I received my Masters from Duquense University in 2010 in relationship counseling, with a focus on marriage and family therapy. That same year I became a Nationally Certified Counselor. I want to congratulate you on your openness toward relationship counseling. And for taking this first step in making a change in your life.
My experience in mental health centers around family-based therapy. I took a specific focus concentration on Family Systems Theory and Structural Family Therapy. These techniques help individuals and families struggling with issues of, but not limited to:
Depression
Anxiety
Separation and Divorce
Trauma
Family Member Relationships
Stressors of Daily Family Life
During this time, I became a Certified Mental Health Professional in the field of Structural Family Therapy. I have also attended year-long pieces of training in both Trauma Informed Care and AF-CBT. This uses CBT techniques with multiple individuals within a family to help aid changes within the family system.   I also have experience working with adolescents and families in a school setting, which has also helped me learn to navigate the world of service coordination between treatment providers in Allegheny County.   Additionally, I have worked extensively with adolescents in the LGBTQ community as they struggle to understand who they are in today's complex world.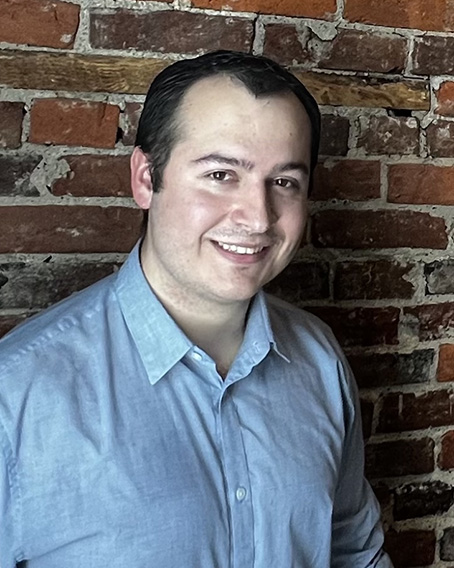 Francisco Betancourt – MSCP, LPC, ICAADC
I am Francisco Betancourt. I obtained my master's degree in counseling psychology from Chatham University. During my professional training, I was involved in psychological research regarding sibling relationships, healthy bereavement, and gender development. Since then, I have had opportunities to develop specializations in dual diagnosis treatment, death/dying, trauma, solution-focused crisis management, depression, and anxiety. I consider myself a lifelong learner and am usually involved with enhancing my knowledge in additional areas of expertise so as to add to my clinical repertoire.
My approach to treatment is eclectic in nature. I believe that no one theory fits any given person, and so I customize my clinical approach based on the needs of a client. The theoretical orientations I readily pull from are person-centered treatment, cognitive behavioral therapy, motivational interviewing, behaviorism, positive psychology, and some forms of gestalt and psychodrama. Therapy, whether it is your first time or not, is a courageous and healthy move towards wellness. Know that I have the utmost respect and appreciation for all clients in treatment. I serve as a support on the path towards healing and learning to assist individuals in leading their most optimum lives.
Being new in Pittsburgh is an adventure for me. Born in California and raised in the Harrisburg area of Pennsylvania, I came to Pittsburgh for graduate school. I have settled into the city since my arrival and appreciate all the city has to offer. I am bilingual and aim to assist all clients from diverse backgrounds utilizing a multi-culturally sensitive approach.
Nos vemos pronto!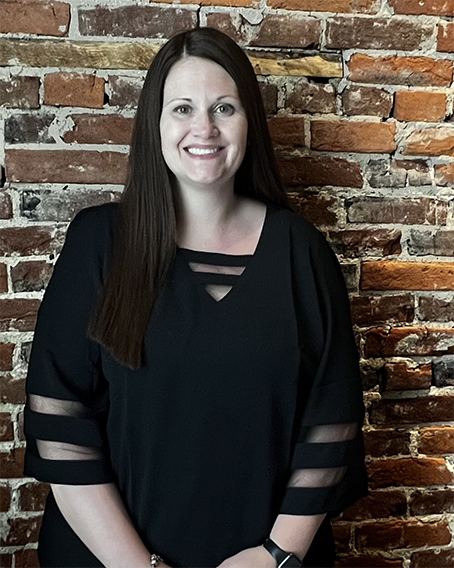 Crystal Norcott – LPC
"When we talk about our feelings, they become less overwhelming, less upsetting, and less scary." – Fred Rogers.
Making the choice to engage in counseling can be a tough decision, but a very rewarding one! Each person is unique and feels experiences differently. I believe through developing a positive therapeutic relationship, we can work together to achieve your personal goals and begin on a path to a more positive state of mind.
My name is Crystal Norcott and I received my Master's Degree in Professional Counseling from Carlow University. I am a Licensed Professional Counselor and a National Certified Counselor. I have been in the counseling profession for 10 years and have had a variety of clinical experiences. My experiences include working with children and adolescents in a variety of settings including residential, school, community, and in the home. I also have worked with adults who may be experiencing a life event that they are struggling with, including but not limited to – addiction, depression, and anxiety.
My counseling technique varies depending on the need and personality of the person, as there is no one technique that works for everyone. Don't ever feel like you have to deal with life's difficulties on your own. I will be practicing in our Upper St. Clair Location.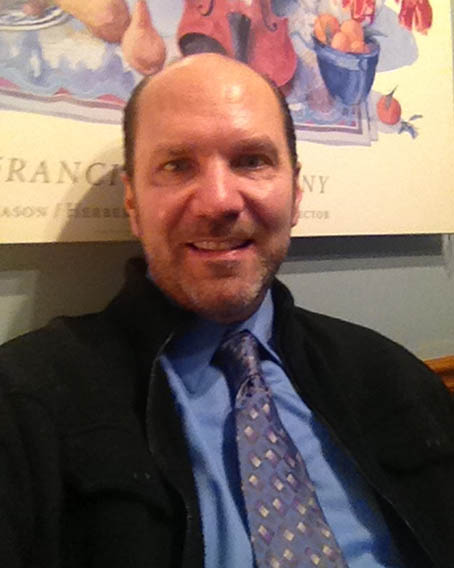 Dave Lori – LPC
I have had the honor and privilege of working in the mental health field for the past 20 years.  My experience ranges from family-systems work to individualized focus. My clinical orientation ranges from client-centered, solution-focused, humanistic and Existential approaches.
I believe in providing a strength-based, supportive, authentic and non-judgmental approach to the therapeutic process. We all face various challenges and have the ability to reach our personal goals given the independent choices we make each day.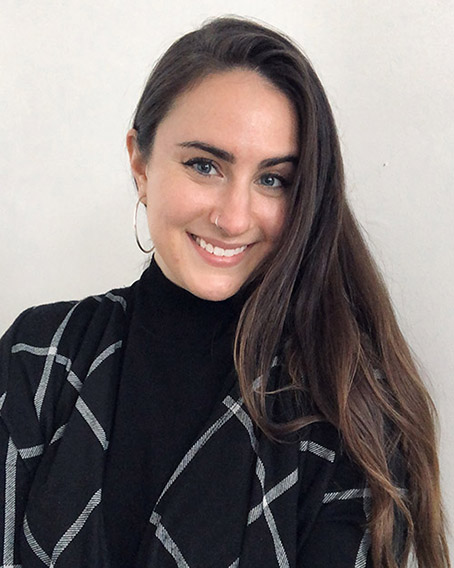 Shannon Golden – LPC
You were doing the best you could with the situation, circumstances, and headspace you were in.
I strive to plant a seed of hope by telling you that you have more control over your thinking, emotions and how you react to situations in life than you may think!
If we can be absolutely honest, different chapters and seasons in life can be truly difficult and frustrating to navigate. Just know, you are not alone in feeling this.
I believe in a holistic approach to healing, focusing on the connection of mind, body, and spirit. In taking care of our mental and emotional health, our physical and spiritual health are all just as crucial to the healing process. When one of these areas is out of balance others will be impacted negatively.
To achieve freedom from our struggles, I believe we must work towards acceptance, while also making a healthy change in our lives to produce growth and enable us to be healthier versions of ourselves.
My name is Shannon Golden and I am a Licensed Professional Counselor and Nationally Certified Counselor who received her Masters's in Clinical Mental Health Counseling at Waynesburg University. My clinical experience includes working in various outpatient centers providing individual, family, and group therapy, working primarily with older adolescents, young adults, and adults. I work from an Integrative approach implementing Cognitive Behavioral Therapy, Dialectical Behavioral Therapy, Christian Counseling, and Existential Therapy, and utilize IFS parts of work. I have extensive experience in Co-occurring issues and Substance Abuse counseling while also having worked across the spectrum of most mental health issues.
Whether it is anxiety and worry, any adjustments, change or loss, sadness or depression, struggles with mood dysregulation, or addictions of any kind that have hijacked your thoughts and behaviors, there is a safe space for you to talk and process through it and learn healthy ways to manage these concerns.
It takes great courage and strength to reach out for help and good for you for seeking out therapy! My hope is to help you feel comfortable while being seen and heard and to be a fellow traveler to guide you through whatever you are experiencing.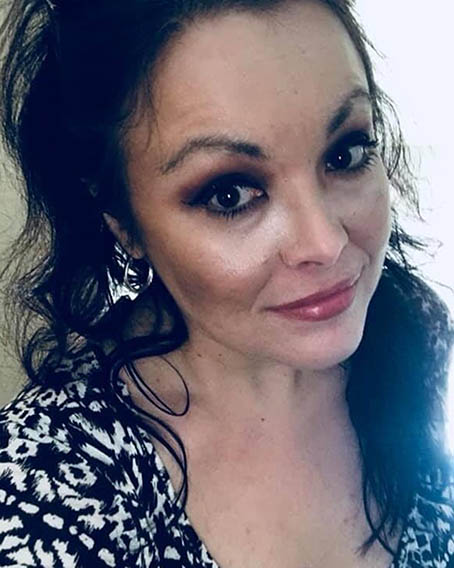 Toni Contestabile – M.Ed, LCSW
Hi! I'm Toni and thanks for reading my bio— I like long walks on the beach, deep conversations..etc. I'm not your typical therapist. I'm incredibly easy to talk to and very relatable. It's not easy to bear your soul to a stranger, but I'm told that with me it's easier than most.
I hold a bachelor's degree from Penn State, a master of special education from Pitt, and a master of social work from the University of Southern California. I'm particularly skilled at working with trauma, mood disorders, veterans and their families, depression, and ADHD.
I operate from a neuropsychological perspective and will help you to understand The origins of your concerns, and will work to give you the tools to mitigate them as well.  I'm open to working with children, couples, and adults of all ages.
For more about me in this time of crisis check out my latest
blog.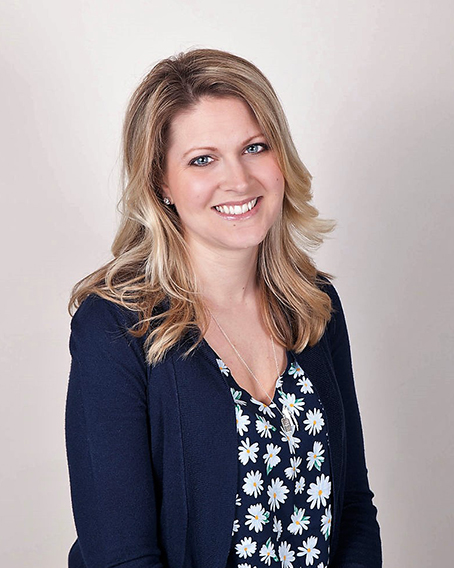 My name is Amber Kottner.  I am a Licensed Professional Counselor and earned my Master of Arts degree in counseling from Waynesburg University.  I have over 10 years of experience in the mental health field.  I enjoy working with families, children, and adults.  I strive to make the therapeutic process as easy as possible by creating an open and supportive environment.
I enjoy helping others and strive to assist you in your journey.  I believe that each individual is authentic and deserves an approach that best fits them.  Therefore, I enjoy working from eclectic approaches, including an emphasis on cognitive-behavioral techniques, person-centered therapy, and solution-focused goals.
Therapy is a special partnership.  I'm here to help make an improvement in your life.  You decide what you want to work on, and together, we will work to get you there in the best and most fitting way possible.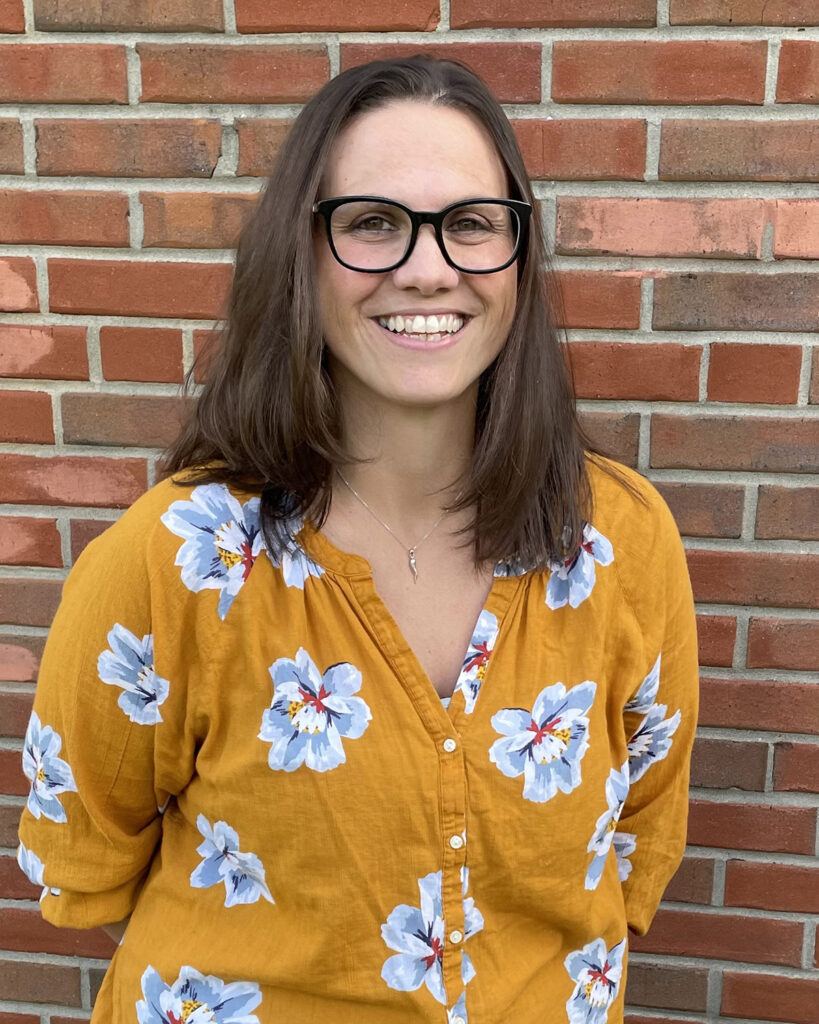 Shannon Wyzkoski– LPC
My name is Shannon Wyzkoski and I am a licensed professional counselor who has had the privilege of working in Pittsburgh for the past 13 years. I obtained my master's in counseling psychology from Chatham University in 2008 and immediately started my clinical experience in a variety of settings. I obtained my license in 2011 and continued to expand my ability to offer therapy in varying levels of care.  I have worked in clinical settings such as acute partial, school-based partial, and outpatient. I have practiced and provided individual, family, and group, and more recently expanded to couple's therapy. In those services, I have worked with children, adolescents, adults, and families.
My approach to therapy is to create an open, honest, and relaxed environment while maintaining a straightforward delivery. I would describe my use of theory as eclectic encompassing skill sets from many different models such as cognitive behavioral therapy, dialectical behavior therapy, and client-centered. I am currently working on obtaining my grief certification to offer a more specialized approach to such a relevant issue of concern.
Due to my varying levels of care, I am comfortable working with an array of mental health concerns and diagnoses. I have strength in working with symptoms of anxiety, depression, family issues, grief, LGBTQIA, and self-esteem.
I am a firm believer in the importance of the right fit between therapist and client. I put a lot of work into building rapport and understand that ultimately you must feel comfortable in the relationship for it to be successful. I look forward to the opportunity to help you in meeting your treatment goals.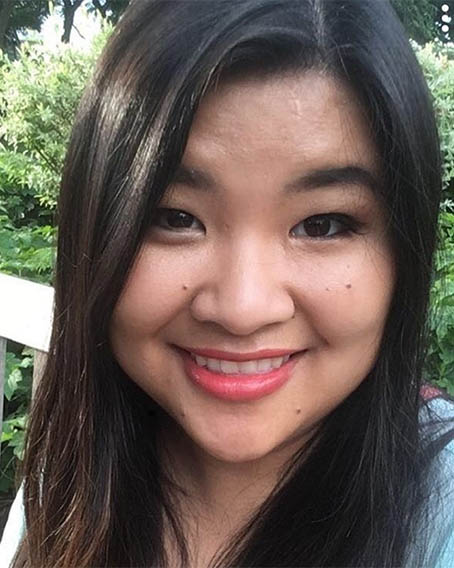 Lan Griffith – MA, LPC, NCC, EMDR Basic Trained
Imagine you are on a hike. It is warm and sunny at 70 degrees. You have your water bottle in hand, your sunglasses secured on your face, and your shoes tied. You and your friend have planned this trip together for so long and finally, it's here. As you walk, you begin thinking about that vague text message you received and begin to question its meaning. Suddenly, you are no longer having fun; you are fixated on getting back to your phone. As your chest tightens, you go through the motions of the hike, not fully taking in the wilderness. Conversation falls flat because the tunnel vision has set in. What once was an afternoon designated to a carefree outdoor experience is now rushed. Moments like this happen more than you would like to admit. Life feels like a string of commitments that feel overwhelming to handle. You try your best in this uphill battle.
If this sounds familiar, we can work together at your pace and comfort level through a person-centered approach. I find this works best individually with clients over years old. Together, we will use creative, strength-based techniques to explore solutions. I have spent over 5 years in the counseling field. During this time, I have worked in the following settings: suboxone clinic, children and youth services, residential adolescent treatment, registered adolescent sex-offenders treatment, West Virginia University college counseling, drug/alcohol treatment, and mental health counseling. In addition to these experiences, I made it a priority to specialize in Eye-Movement Desensitization and Reprocessing (EMDR) through an EMDRIA-approved trainer. Cognitive Behavioral Therapy (CBT), Dialectical Behavior Therapy (DBT), Transactional Analysis (TA), Motivational Interviewing (MI), Informed Energy Focused Therapy (EFT) (i.e. tapping), and Reality Therapy are amongst the other treatments I can provide. You are your greatest investment and I want to help you work towards your authentic self.
Mottos I favor:
If you can make someone laugh, you give them a little vacation. -Winston Churchill
You did not wake up today to be mediocre.
Still, I rise -Maya Angelou
Specialties:
Trauma and PTSD
Depression
Anxiety
Dissociation
Multi-Cultural
Self-Esteem
EMDR
What is EMDR? The phases of EMDR.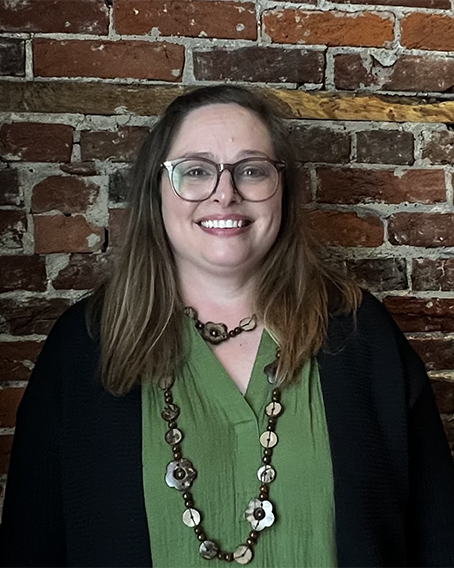 Kristie Manandhar – MS, LPC
"What mental health needs is more sunlight, more candor, more unashamed conversation." ~ Glenn Close
Everyone can benefit from talking about their feelings, thoughts, and concerns in an environment where they feel safe, protected, listened to, understood, valued, and have no fear of judgment. It is critical to have a genuine therapeutic relationship. I strive to provide my clients with warmth, compassion, understanding, and guidance.
My name is Kristie Manandhar. I am here to provide a safe and nurturing environment for clients to work through their struggles and get back to living the life they want. My mission is to walk alongside you through your journey of self-discovery and problem-solving.
I am a licensed professional counselor who specializes in mental health with a Master's Degree in Professional Counseling from Carlow University. I have been a practicing therapist in the field for over a decade. My clinical experience includes working with clients who suffer from trauma, anxiety, PTSD, depression, addiction, dual diagnosis, postpartum depression, and anxiety. I am currently working towards a certification as a Clinical Trauma Professional. My therapeutic approach is adaptable and flexible in order to meet the needs of my clients.
I look forward to meeting you, working with you, and helping to foster growth in your journey of health and wellness.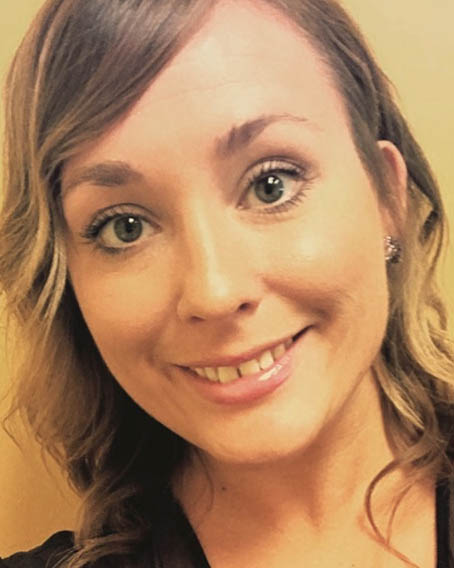 Nicole Luhanik – LPC
One of the special people in my life once told me, "as long as you are alive, it is never too late to change." Such a simple quote, yet it is packed with such meaning. I believe we often spend a lot of time focusing on our flaws and mistakes that we rob ourselves of the dignity of making a meaningful change. My goal as your therapist is to meet you where you are & help you get closer to where you want to be in life. I believe that therapy (healing) is a unique process for each individual, thus I focus on utilizing a person-centered & eclectic approach to meet the unique needs of every client.
I earned my Master's degree in Professional Counseling from Carlow University and have extensive training in trauma-informed therapy, motivational interviewing, solution-focused therapy, crisis intervention, and stress management. I have thoroughly enjoyed working in the behavioral health field for the past 10 years and look forward to continuing my journey by supporting you on yours.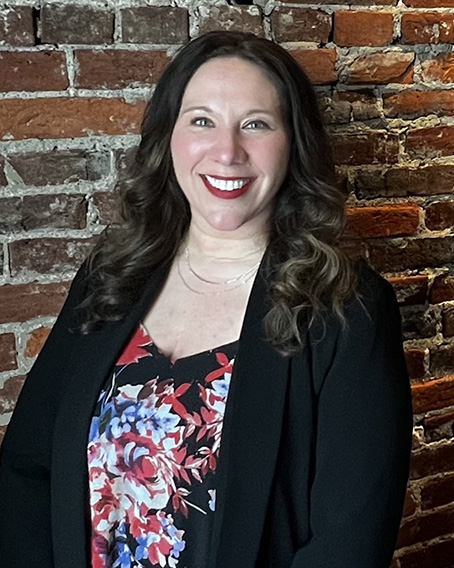 Ashlie Mohney LPC
"Never look back unless you are planning to go that way."  -Henry David Thoreau
It's a new year and with that comes taking inventory of ourselves and setting goals to do better and grow.
I am a Licensed Professional Counselor, Licensed Behavior Specialist, and Certified Sex Offender Treatment Specialist. I earned my Bachelor's Degree from Duquesne University, majoring in Education (K-12). My Master's degree in Professional Counseling was also from Duquesne University.
I have 12 years of experience providing help and assistance to the elderly, adults, adolescents, children, and families who are struggling with a wide array of issues that include:
Adjustment Disorders
Anger Management
Autism
Body Image Issues
Depression & Anxiety
Dual Diagnosis
Family Structures
Grief and Loss
Human Sexuality Issues
IDD
Life Transition Issues
Marital Issues
Mood Disorders
Parenting Support
Relationship Issues
Self-Esteem/Self-Confidence Issues
Sexual Offending
Stress Management
Work and Career issues
I am an interactive, person-centered, solution-focused therapist that utilizes a personalized approach tailored to meet the needs of each client. Compassion and understanding are important to work with each individual to build on strengths and encourage personal growth.
I recognize time is precious and I want your time in the session to be valuable and serve you. I hope that my knowledge and experience help you achieve your goals, that is my commitment to you.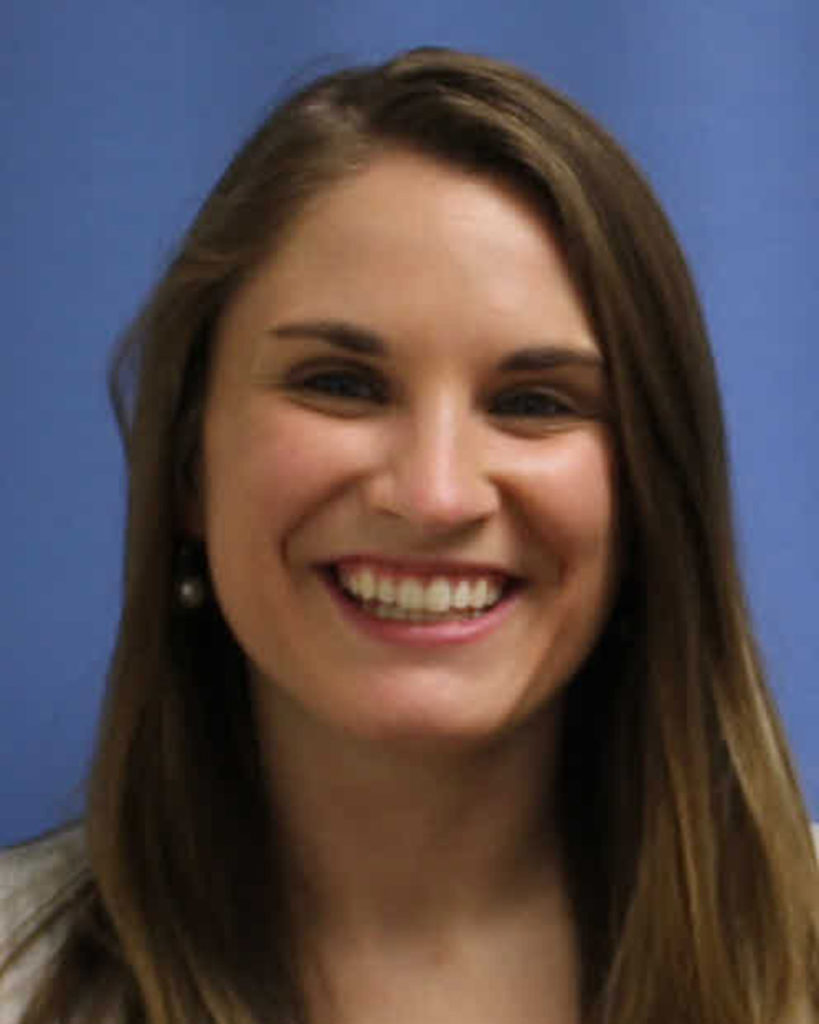 Erika Williams, PhD, NCC
Erika Williams is a part-time counselor with Cristina Panaccione and Associates. Her therapeutic approach is primarily based on Cognitive Behavioral Therapy (CBT) where counseling focuses on active collaboration between counselor and client to change thinking, mood, and behavior and reach client goals. Erika holds a Bachelor of Arts degree in Psychology, and a Master of Arts degree in Higher Education and Mental Health Counseling, and she is currently a doctoral candidate in Counselor Education and Supervision at Duquesne University. In addition to her work in counseling, Erika has recently served as an adjunct faculty member in both psychology and counseling at Robert Morris University, Carlow University, and Duquesne University. She loves working with clients and students alike and is passionate about her desire to be an agent of change in the lives of those with whom she works. In her spare time, Erika enjoys hiking with her husband and her dog (an exuberant Australian Shepherd-Lab mix named Whiskey), and also engages in horseback riding lessons.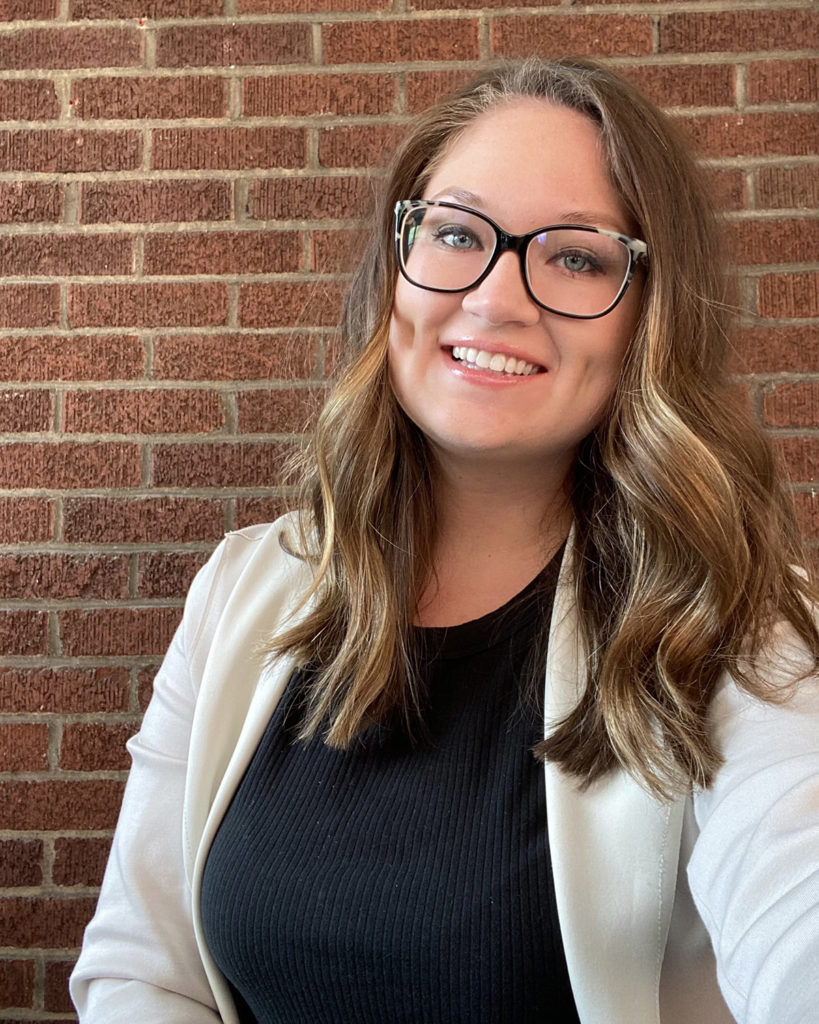 Tara Deutsch, M.A.
"Welcome! You may be feeling overwhelmed or stuck in your current season. Or you may be struggling with finding peace and freedom from something making it hard to live in the present moment. I want you to know that you are not alone and that I will meet you where you are right now.
My name is Tara Deutsch, and I am a master's level therapist. I received my Masters in Clinical Rehabilitation and Mental Health Counseling from the University of Pittsburgh. My clinical experiences include individual and group therapy, primarily with adolescents, young adults, and adults. I have training and experience working with those hoping to find relief from anxiety, depression, substance use, grief, unresolved traumatic experiences, postpartum, parenting concerns, and struggles with life transitions. I believe in an integrative approach, incorporating different interventions including Cognitive Behavioral Therapy, Acceptance and Commitment Therapy, Dialectical Behavioral Therapy, Person-Centered Therapy, Strength-based Therapy, and Solution Focused Therapy. My hope for you is that you see the courage it took to make the first step in seeking therapy! I look forward to walking alongside you on your path to healing and recovery!"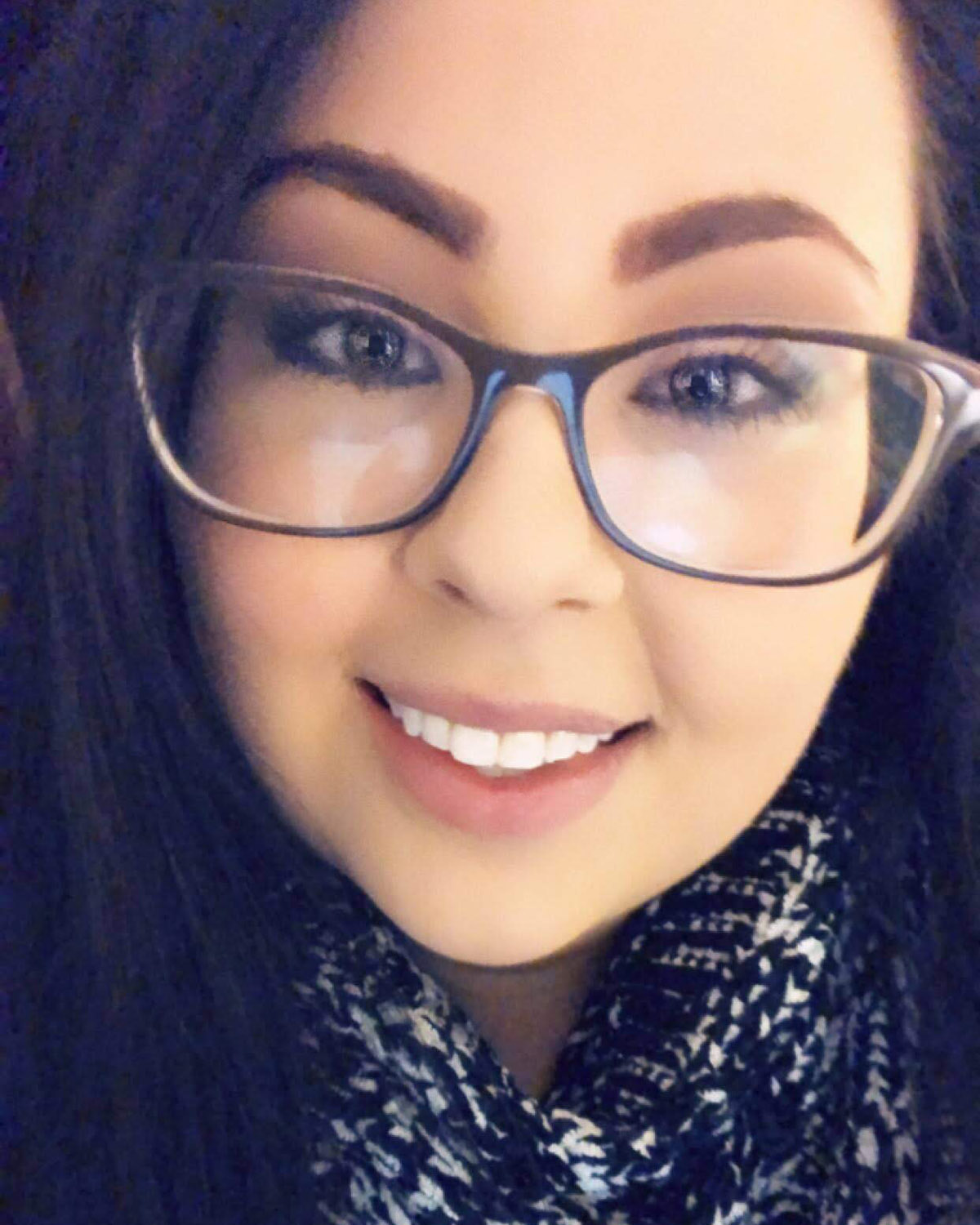 Nicole Jacobs
Sometimes, life can be stressful and feel overwhelming. It sometimes doesn't go as we had planned. Sometimes we need guidance. My desire is to have my clients learn to handle life's "curve balls" and motivate them to develop positive coping skills in order to decrease the unraveling that can occur. My counseling style is one of compassion, empathy, empowerment, and reframing. I offer services for those experiencing change and loss, depression, mood regulation, anxiety, and stress as well as substance use and abuse. Using a variety of approaches (i.e., Solution Focused Brief Counseling, Reality Therapy, and Cognitive Behavioral Therapy), we will collaborate to develop appropriate solutions to your current struggles, allowing you to take back control of your life.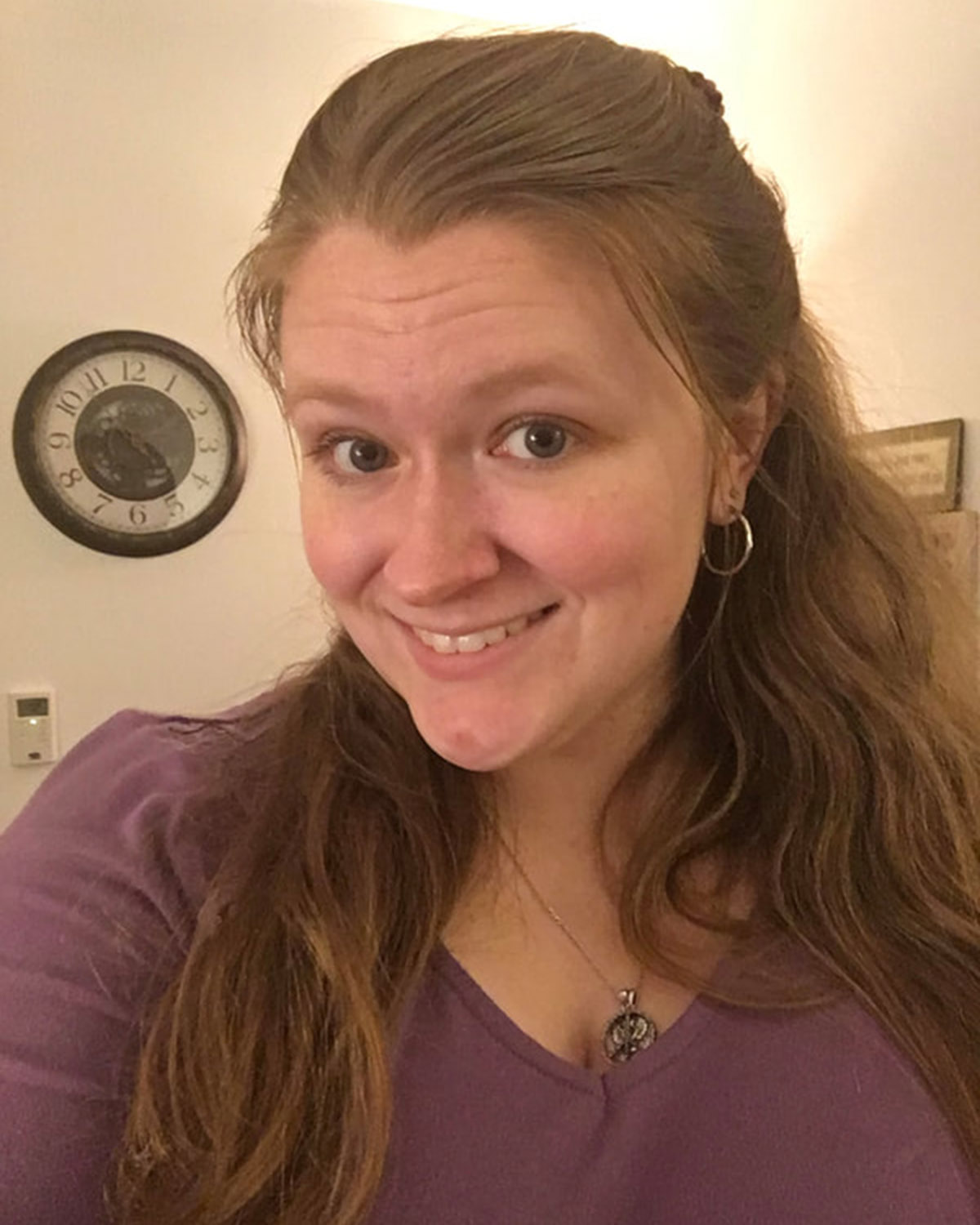 Megan Dami, MA, LPC
"Healing doesn't mean the damage never existed. It means the damage no longer controls our lives."    -Akshay Dubey
Hi there! My name is Megan Dami and I am a Licensed Professional Counselor. I earned my Master's Degree in Clinical Mental Health Counseling from Waynesburg University and have worked in a variety of settings such as inpatient, outpatient, residential, and community centers over the past several years. I work with children, adolescents, and adults to help work through a wide variety of life's struggles.
I take a creative approach to therapy and blend a humanistic and client-centered approach with Cognitive Behavioral Therapy, creative arts, Dialectical Behavioral Therapy, and much more. I believe in meeting you halfway and working with you to find the best possible routes to healing.
I have specialized over time in helping individuals with anxiety, depression, PTSD and other trauma-related disorders, self-esteem issues, and self-destructive behaviors, to name a few. I also take interest in different specialties and modalities, including, but not limited to animal-related therapies in order to help others in different, alternative forms of healing.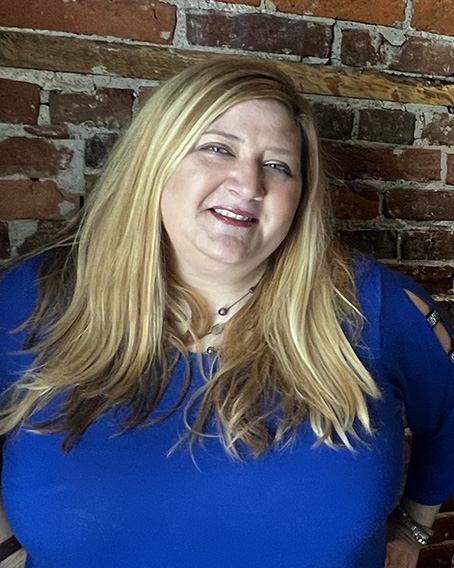 Colleen Druga, MA, LPC
These quotes resonate with me as I see my role as cultivating and supporting the change others seek, whether they know it at the time or not.
"People underestimate their capacity to change. There is NEVER a right time to do a difficult thing." -John Porter.
"Helping one person might not change the world BUT it could change the world for that one person." -Unknown.
I traveled to Argosy University/Phoenix, AZ for my Master's Degree in Professional Counseling and have moved back to my home state. I have 18 years of Master's Level Clinical Experience, and 3 years prior with my Bachelor's degree. I started out working with Adolescents in a Residential Treatment Setting providing group, individual, and family therapy counseling, to Family Based Treatment services, on up to Addictions Medicine and Co-occurring disordered adult clients. Over the course of these 18 years I have discovered my interests and strengths clinically have been in assisting and supporting Adults struggling with:
PTSD
Anxiety
Depression
Bi-Polar Disorder
Psychoses
Medication Addiction Treatment (i.e. Suboxone, Vivitrol)
Addictions
My modalities and interventions that I find passion sharing and modeling for others are the use of Mindfulness and Meditation practices alongside Cognitive Behavioral Treatment (CBT) and Trauma Informed CBT (which is a newer version now being utilized).
"What we don't need in the midst of struggling is to be shamed for being human." _Brene Brown.
I'm here to listen, support, challenge, and meet you where you are at with hope, and optimism for a brighter day (aka being more mindful), and future for you.
My only expectation is that you find the change within yourself you are seeking and are ready for me to help guide you through it. Shall we begin?
Counseling areas of focus for Cristina Panaccione and Associates Counseling
While we offer general services for most conditions are major areas of focus include the following specializations
When was the last time someone listened to you?  Really listened and provided active feedback.
To get started let our intake coordinator connect you with our therapist who is your best fit for your needs