3555 Washington Road
Suite 201 • McMurray, PA • 15317
Our Counseling Practice Exists:
• To provide a safe and nurturing environment for patients to work through their struggles and get back to living the life they want.
• To positively impact the community in which we work by being a beacon of hope, healing, and encouragement.
• To build a network of like-minded individuals from various areas of our community who genuinely care about the well being of others and will work together to link patients with the appropriate level of care within 24-72 hours of contact.
• To provide a comfortable and supportive work environment in which therapists feel empowered to facilitate the change process in patients.
Cristina Panaccione, LPC – Owner – Cristina Panaccione and Associates Counseling
Sometimes life can be scary and overwhelming. Sometimes it can be beautiful and wondrous! And sometimes we just need a little help sorting things out! I am here for you wherever you are in your journey. Let's figure this out and get you living the life you deserve to live!
My name is Cristina and I am a Licensed Professional Counselor specializing in mental health services across the lifespan with expertise in the treatment of depression and anxiety. I utilize an eclectic and down-to-earth treatment style to create a warm, safe environment to promote healing and growth. I am going to work with you to learn about your specific concerns and we will work as a team to reach your individual goals.
I have a strong background in marital counseling and anxiety management. My specialties also include school therapy, crisis intervention, Family Systems Theory, Trauma-Focused Cognitive Behavioral Therapy, and I have extensive experience in service coordination and outpatient therapy.
All of the therapists who are in our practice at Cristina Panaccione and Associates Counseling are hand picked by me for their warmth, values, ethical treatment of patients, and strong skill sets. Call today to schedule an appointment to strengthen your life and/or your family life through counseling and education. Let us help you handle life's challenges.
See a video of my approach at Cristina Panaccione and Associates Counseling with premarital counseling.
Alyssa Thomas – LPC, CAADC, NCC
"Our wounds are often the openings into the best and most beautiful part of us." -David Richo
My name is Alyssa and I completed my master's degree in Mental Health Counseling at the Alliance Graduate School of Counseling. I am a Licensed Professional Counselor, a Nationally Certified Counselor as well as hold a certificate in Advanced Alcohol and Drug Counseling. I have recently earned a certification in Sexual Assault Counseling and am very passionate about helping heal trauma.
My clinical experience includes working with those struggling with substance abuse and other addictions (e.g. social media, pornography, codependency), anxiety and decision-making, relationships and family issues as well as psychiatric research on long-term effects of cocaine use on the brain.
My therapy style is an eclectic approach utilizing Cognitive Behavioral Therapy, and a non-judgmental, supportive environment to help clients focus on their strengths and reach their goals so that they are able to live the life they want to live the best they can.
See a video of my approach at Cristina Panaccione and Associates Counseling with women's counseling.
Kelli Jo Murphy – RN, LCSW
My name is Kelli Murphy and I have been a Registered Nurse since 1994 and received my MSW in 2010. Many years of my nursing experience was in psychiatric and behavioral health nursing, but I also have experience in surgical care, long-term care, vocational rehabilitation, and oncology.
I feel very strongly about a truly holistic approach to both physical and mental/emotional health. I do not believe that you can tend to one effectively without also attending to the other. In my practice, I always assist clients in addressing physical health factors and lifestyle issues that may be attributed to the issues for which they are seeking therapy. I address diet/nutrition, activity, sleep, life balance issues, as well as review relationships with primary care physicians and other specialists. I conduct health education as needed and assist clients in becoming active in their whole care, as well as teach self-advocacy skills. I also work with clients who have chronic health conditions. I work with them to assist them in understanding their condition, coping with adjustment issues, and managing conditions for best quality of life possible.
I also enjoy working with couples who are either going through some conflict or who may be seeking divorce mediation. I strive to help improve communication and minimize the emotional impact on the children.
Currently, I run caregiver support groups and assist caregivers intending to and protecting their physical/mental/emotional health. I have completed training in Motivational Interviewing and Shared Decision Making and continue to keep up on current trends in healthcare related issues.
Mary Ruinovich – LCSW
Everyone is a unique and beautiful individual; we all have our own unique struggles, experiences, and strengths within us. It is within this reality that I function in the therapeutic relationship, and I believe this relationship is crucial to successful therapy.
My name is Mary Brodland and I am here to help you harness the strength and power you possess to reach your goals. I am here to be your coach, guide, and/or team member. I am a licensed clinical social worker specializing in mental health with a Masters certificate in geriatrics and an emphasis on hoarding disorder. I utilize an array of therapy styles and techniques depending on the individual.
My clinical experiences span from work with individuals diagnosed with schizophrenia and bipolar disorder to assisting and facilitating older adults on life review and life transitions. I have extensive experience working with many forms of dementia using validation theory as well as with family and friends of those suffering from memory conditions.
My Masters of Social Work focus of the study is in geriatrics and hoarding disorder and ranges from individual therapy to family encounters. Other clinical experiences include case management, working with individuals, couples, and families who are dealing with anxiety, depression, decision-making, compulsive behavior, grief and bereavement, goal attainment and life enrichment. I am particularly interested in the counsel of individuals with disabilities.
I want to congratulate you on taking the first step to seek help by visiting our website. I encourage you to harness that momentum and take the next step, whether that means calling to inquire, or making an appointment. I look forward to helping you reach your personal peace, through whichever path that may take us!
See a video of my approach at Cristina Panaccione and Associates Counseling helping people deal with life transitions.
Kristen Biancaniello – LPC
My name is Kristen Biancaniello, MSEd, NCC, CMHP. I received my Masters from Duquesne University in 2010 in relationship counseling, with a focus on marriage and family therapy. That same year I became a Nationally Certified Counselor. I want to congratulate you on your openness towards relationship counseling. And for taking this first step in making a change in your life.
My experience in mental health centers around family-based therapy. I took a specific focus concentration on Family Systems Theory and Structural Family Therapy. These techniques help individuals and families struggling with issues of, but not limited to:
Depression

Anxiety

Separation and Divorce

Trauma

Family Member Relationships

Stressors of Daily Family Life
During this time, I became a Certified Mental Health Professional in the field of Structural Family Therapy. I have also attended year-long training in both Trauma Informed Care and AF-CBT. This uses CBT techniques with multiple individuals within a family to help aid changes within the family system.   I also have experience working with adolescents and families in a school setting, which has also helped me learn to navigate the world of service coordination between treatment providers in Allegheny County.   Additionally, I have worked extensively with adolescents in the LGBTQ community as they struggle to understand who they are in today's complex world.
Chelsea Foster – LPC
It is my belief that when the proper therapeutic relationship is established individuals will gain knowledge and trust in themselves to be able to solve problems now and in the future. It is my goal to help you feel supported and empowered to make choices and changes that align with your authentic self. Each person, regardless of age, gender, race, ethnicity, socioeconomic status, or sexual orientation, is unique and deserving of unconditional positive regard and respect. It will be my role to provide a safe, trusting, and therapeutic environment for change to occur. My therapeutic style is person-centered, pulling from a variety of theories and techniques.
During my undergraduate studies, at The Pennsylvania State University, I earned a Bachelor of Science degree in Human Development and Family Studies and minored in Psychology. During my graduate studies, at the California University of Pennsylvania, I earned a Master of Education in School Counseling as well as a Sports Counseling Certificate. I am a National Certified Counselor and a Licensed Professional Counselor.
My clinical experience involves working with children and adolescents in the school setting where I've provided individual, group and family therapeutic services, consultation with school staff and service coordination. However, I welcome individuals of all ages who may be struggling at any point in their lives. I have worked with individuals who may suffer from trauma, anxiety, PTSD, depression, bipolar disorder, oppositional defiant disorder, autism, and ADHD. I also focus on skill development in the following areas: social skills, problem-solving skills, time management skills, organizational skills, and communication skills.
It can be overwhelming when you find yourself struggling due to life's stressors and demands. By finding a warm, accepting and understanding therapist, you will be taking the first step towards overcoming life's challenges and taking control of your life. Whether your goal is to improve your overall sense of well-being, strengthen personal relationships, or heal unresolved issues from your past, you deserve to live the life you want and you don't have to do it alone!
See a video of my approach at Cristina Panaccione and Associates Counseling working with child and adolescent counseling.
Crystal Norcott – LPC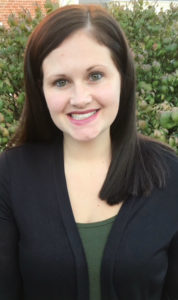 "When we talk about our feelings, they become less overwhelming, less upsetting, and less scary." – Fred Rogers.
Making the choice to engage in counseling can be a tough decision, but a very rewarding one! Each person is unique and feels experiences differently. I believe through developing a positive therapeutic relationship, we can work together to achieve your personal goals and begin on a path to a more positive state of mind.
My name is Crystal Norcott and I received my Master's Degree in Professional Counseling from Carlow University. I am a Licensed Professional Counselor and a National Certified Counselor. I have been in the counseling profession for 10 years and have had a variety of clinical experiences. My experiences include working with children and adolescents in a variety of settings including residential, school, community, and in the home. I also have worked with adults who may be experiencing a life event that they are struggling with, including but not limited to – addiction, depression, and anxiety.
My counseling technique varies depending on the need and personality of the person, as there is no one technique that works for everyone. Don't ever feel like you have to deal with life's difficulties on your own.
Darlene Friend – MSW, LCSW, EMDR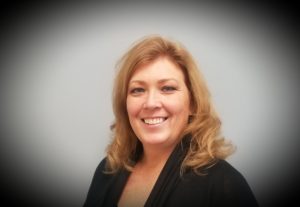 "You can't fight the dark. You can wait for the light. You can look for the light. You can share the light. OR you can SHINE!!" – author unknown
I graduated from California University of Pennsylvania with a bachelor's and master's degree in Social Work as well as an Aging Specialist Certificate in Gerontology. I am a Licensed Clinical Social Worker in Pennsylvania and a Licensed Independent Clinical Social Worker in West Virginia.
I began working in Community Mental Health in Pennsylvania as a psychotherapist and then as a supervisor. I expanded my area of service into West Virginia, first as a director of high-intensity services before returning to my passion as a psychotherapist.
I provide individual therapy, family therapy, and couples counseling as well as group services.  My preferred client population is people who are 14 years of age and older.  I am experienced in a wide variety of mental health conditions ranging from chronic and persistent mental illness to adjustment disorders and grief.  My background experience includes assertive/community treatment, outpatient mental health, substance abuse, blended case management, crisis intervention, outreach programs, community outreach, advocacy, and collaboration.
I am specialized in Eye Movement Desensitization and Reprocessing (EMDR), therapy utilized for big and little traumas that affect the whole person.  I have received training in many areas of behavioral health such as trauma and sexual assault.  I incorporate multiple modalities and evidenced-based practices in therapy, such as transactional analysis, cognitive behavioral therapy, and motivational interviewing.
I have the unique perspective of viewing services from both sides of service delivery and compliance.  This assures your therapeutic experience will be individually tailored to be the most effective at improving your mental health within the moral and ethical scope of clinical social work practice.
Amber Kottner - LPC
My name is Amber Kottner.  I am a Licensed Professional Counselor and earned my Master of Arts degree in counseling from Waynesburg University.  I have over 10 years of experience in the mental health field.  I enjoy working with families, children, and adults.  I strive to make the therapeutic process as easy as possible by creating an open and supportive environment.
I enjoy helping others and strive to assist you in your journey.  I believe that each individual is authentic and deserves an approach that best fits them.  Therefore, I enjoy working from eclectic approaches, including an emphasis on cognitive-behavioral techniques, person-centered therapy, and solution-focused goals.
Therapy is a special partnership.  I'm here to help make an improvement in your life.  You decide what you want to work on, and together, we will work to get you there in the best and most fitting way possible.
Dave Lori - LPC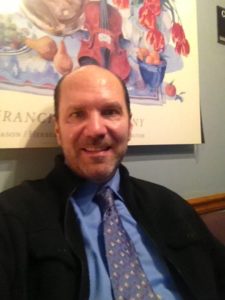 I have had the honor and privilege of working in the mental health field for the past 20 years.  My experience ranges from family-systems work to individualized-focus. My clinical orientation ranges from client-centered, solution-focused, humanistic and Existential approach.
I believe in providing a strength-based, supportive, authentic and non-judgmental approach to the therapeutic process. We all face various challenges and have the ability to reach our personal goals given the independent choices we make each day.
Toni Contestabile - M.Ed, LCSW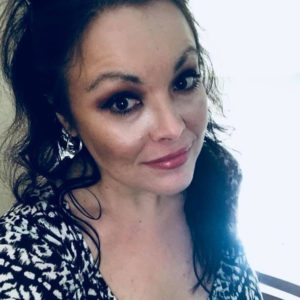 Hi! I'm Toni and thanks for reading my bio— I like long walks on the beach, deep conversations..etc..
I'm not your typical therapist. I'm incredibly easy to talk to and very relatable. It's not easy to bear your soul to a stranger, but I'm told that with me it's easier than most.
I hold a bachelors degree from Penn State, a master of special education from Pitt, and a master of social work from the University of Southern California. I'm particularly skilled at working with trauma, mood disorders, veterans and their families, depression, and ADHD.
I operate from a neuropsychological perspective and will help you to understand The origins of your concerns, and will work to give you the tools to mitigate them as well.  I'm open to working with children, couples, and adults of all ages.
Danielle Schwartz – MA
I am so excited to be entering such a diverse and profound field as a license-eligible professional counselor. I graduated from Chatham University in 2019 with a Master's degree in Counseling Psychology. While at Chatham, I completed a three-semester internship at a dual diagnosis clinic that treated co-occurring substance use and mental health disorders. Having the opportunity to work with people from a broad spectrum of backgrounds and identities is something I am passionate about and feel honored to do. I view a person as a whole self rather than a diagnosis – we are more than our labels or symptoms characterize us as. We all have thoughts, feelings, interests, fears, vulnerabilities, and hopes; this is how I see my clients and how I base therapy.
I'm interested in working with adolescents and adults who are navigating through various mental health complexities. I have experience working with depression, anxiety, drug and alcohol use, cancer diagnoses, personality disorders, eating disorders, and trauma. I also love a group setting and would be happy to establish a group that fits people's needs.
You are more than your diagnosis or hardships. Let's work together to optimize your life and bring out your various strengths.
Laurel Wasson – MSCP
My name is Laurel Wasson, MSCP, and I operate under the mind-set that individuals are inherently competent and are their own best resource for change – sometimes we just get stuck in habits that no longer suit us.  I use a lot of cheesy metaphors and fidget items.  I have a masters level education in mental health counseling from Chatham University, and am currently pursuing my licensure and sex therapy certification.  I have focused my training and experiences on delivering quality, compassionate, trauma-informed care and encourage empowerment through strength-based solution-focused strategies.
At Chatham, I was a member of the Gender Research team; I participated in research studies examining girls' experiences with sexism and resiliency and, separately, the impact of positive psychology and mindfulness on mental health treatment.  I happened into postpartum mental health care relatively organically and began to also focus on researching abuse and mistreatment of perinatal women by medical and mental health professionals.  My clinical experience has been with Pittsburgh Action Against Rape as a certified sexual assault counselor and at WPIC's pediatric OCD unit.  I am also currently working at Every Child, Inc as a Postpartum Family-Focused Clinician.
I welcome individuals struggling with postpartum issues, anxiety, depression, OCD, trauma, grief/loss, parenting, and relational issues. I thrive on empowering individuals to feel more confident in their sexual orientation and gender identity.  I also encourage conversations that help individuals unpack issues such as sex positivity, different relationship structures (e.g. consensual non-monogamy), and the function or dysfunction sex plays in relationships.
Jennifer Krause – MS, LPC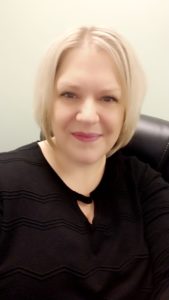 My name is Jennifer and I am a Licensed Professional Counselor.  I received my Masters of Science Degree from Chatham University.  I have over 18 years of counseling experience with a wide range of patients in a variety of treatment settings.  These have included:  outpatient community mental health agencies, partial psychiatric hospital settings, both inpatient and outpatient drug and alcohol facilities, correctional settings, and an outpatient intensive treatment foster care program.  My clinical experience has been broad, treating both adolescents and adults struggling with: addiction, trauma, mood disorders, anger management issues, borderline personality disorder, depression, and anxiety.  I also have experience with couples counseling, working with families, and group therapy.
I have extensive training in Motivational Interviewing, Cognitive Behavioral Therapy, and Trauma-Focused CBT.
I truly believe that laughter is an essential part of the human experience.  While I recognize that resolving issues can be serious and challenging, I know that we can go through this process together, sharing laughter along the way.  I strive to build an atmosphere that is relaxed and non-judgmental so that you will feel as comfortable as possible.
Michael Breitenbach - LPC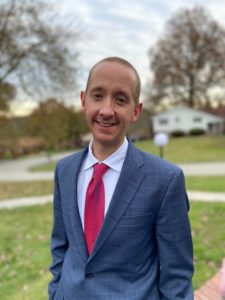 I don't like New Year's Resolutions. If you want to change, don't wait until the New Year, make the change today. If you chose to change, make sure you are doing it for yourself and not for anybody else. Therapy is more effective when there is internal desire for change; but with change can bring the fear of the unknown and that's where the support of an objective therapist can help alleviate the experience.
The key to personal progress is the relationship that you have with your therapist. There is no one size fits all approach to therapy, so I have taken an eclectic approach to meet the many needs and demands of life. My expertise falls within the addiction and dual diagnosis realm, but not limited to drugs and alcohol, as addiction can permeate into many other facets of life. In my current position, I provide clinical insight to hospitals and other inpatient programs for individuals with Behavioral Health as well as Physical Health issues ranging from Schizophrenia to Hepatitis C. I help providers and individuals identify barriers to treatment, while utilizing their strengths for personal progress.
I may not have all the answers to your questions and problems, but I can certainly point you in the right direction, give you the resources to be successful, and work together to develop a plan for a healthier you!
Lan Griffith – MA, LPC, NCC, EMDR Basic Trained
Imagine you are on a hike. It is warm and sunny at 70 degrees. You have your water bottle in hand, your sunglasses secured on your face, and your shoes tied. You and your friend have planned this trip together for so long and finally it's here. As you walk, you begin thinking about that vague text message you received and begin to question its meaning. Suddenly, you are no longer having fun; you are fixated on getting back to your phone. As your chest tightens, you go through the motions of the hike, not fully taking in the wilderness. Conversation falls flat because the tunnel vision has set in. What once was an afternoon designated to a carefree outdoor experience is now rushed. Moments like this happen more than you would like to admit. Life feels like a string of commitments that feel overwhelming to handle. You try your best in this uphill battle.
If this sounds familiar, we can work together at your pace and comfort level through a person-centered approach. I find this works best individually with clients over years old. Together, we will use creative, strength-based techniques to explore solutions. I have spent over 5 years in the counseling field. During this time, I have worked in the following settings: suboxone clinic, children and youth services, residential adolescent treatment, registered adolescent sex-offenders treatment, West Virginia University college counseling, drug/alcohol treatment, and mental health counseling. In addition to these experiences, I made it a priority to specialize in Eye-Movement Desensitization and Reprocessing (EMDR) through an EMDRIA approved trainer. Cognitive Behavioral Therapy (CBT), Dialectical Behavior Therapy (DBT), Transactional Analysis (TA), Motivational Interviewing (MI), Informed Energy Focused Therapy (EFT) (i.e. tapping), and Reality Therapy are amongst the other treatments I can provide. You are your greatest investment and I want to help you work towards your authentic self.
Mottos I favor:
If you can make someone laugh, you give them a little vacation. -Winston Churchill
You did not wake up today to be mediocre.
Still I rise -Maya Angelou
Specialties:
Trauma and PTSD
Depression
Anxiety
Dissociation
Multi-Cultural
Self-Esteem
EMDR
What is EMDR? The phases of EMDR.
Our Facility
Cristina Panaccione and Associates Counseling is Women-Led, LGBTQ friendly, and Wheelchair Accessible