5168 Campbells Run Road
Suite 204 • Pittsburgh, PA • 15205
Our Counseling Practice Exists:
• To provide a safe and nurturing environment for patients to work through their struggles and get back to living the life they want.
• To positively impact the community in which we work by being a beacon of hope, healing, and encouragement.
• To build a network of like-minded individuals from various areas of our community who genuinely care about the well being of others and will work together to link patients with the appropriate level of care within 24-72 hours of contact.
• To provide a comfortable and supportive work environment in which therapists feel empowered to facilitate the change process in patients.
Cristina Panaccione, LPC – Owner – Cristina Panaccione and Associates Counseling
Sometimes life can be scary and overwhelming. Sometimes it can be beautiful and wondrous! And sometimes we just need a little help sorting things out! I am here for you wherever you are in your journey. Let's figure this out and get you living the life you deserve to live!
My name is Cristina and I am a Licensed Professional Counselor specializing in mental health services across the lifespan with expertise in the treatment of depression and anxiety. I utilize an eclectic and down-to-earth treatment style to create a warm, safe environment to promote healing and growth. I am going to work with you to learn about your specific concerns and we will work as a team to reach your individual goals.
I have a strong background in marital counseling and anxiety management. My specialties also include school therapy, crisis intervention, Family Systems Theory, Trauma-Focused Cognitive Behavioral Therapy, and I have extensive experience in service coordination and outpatient therapy.
All of the therapists who are in our practice at Cristina Panaccione and Associates Counseling are hand picked by me for their warmth, values, ethical treatment of patients, and strong skill sets. Call today to schedule an appointment to strengthen your life and/or your family life through counseling and education. Let us help you handle life's challenges.
See a video of my approach at Cristina Panaccione and Associates Counseling with premarital counseling.
Scott Cunningham – LPC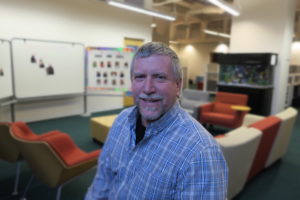 For the past 20 years, I've been providing a safe and supportive environment where people feel comfortable talking about their depression, fears, stresses, and hopes for life. Having a collaborative relationship with clients is important to me. We can think together about painful & confusing things that come up in therapy and process them together. I approach my work with positive energy and am committed to helping you move forward.
I bring hope and knowledge into our sessions and provide psycho-education to aid in the effectiveness of therapy. I work with clients coping with issues such as, but not limited to anxiety, trauma, depression, partner-relational issues & phase of life transitions. My experience entails couples, adolescent, family and adult counseling. I am certified in Chemical Dependency Counseling, ASIST Suicide Intervention, Crisis Intervention Stress Management, and Comprehensive Crisis Management.  I have earned my Master's Degree in Counseling Education from the University of Pittsburgh and a Bachelor's of Science in Christian Counseling from Fort Wayne Bible College.
My goal is to help people struggling with trauma to regain stability and strength as well as insight into their issues. I believe that everyone has an innate ability to grow and learn. I enjoy helping people accomplish that goal and live better and more productive lives.
Jennifer Krause - MS, LPC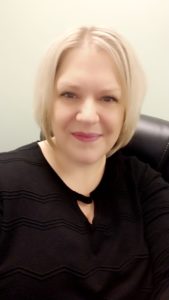 My name is Jennifer and I am a Licensed Professional Counselor.  I received my Masters of Science Degree from Chatham University. I have over 18 years of counseling experience with a wide range of patients in a variety of treatment settings.  These have included: outpatient community mental health agencies, partial psychiatric hospital settings, both inpatient and outpatient drug and alcohol facilities, correctional settings, and an outpatient intensive treatment foster care program.  My clinical experience has been broad, treating both adolescents and adults struggling with: addiction, trauma, mood disorders, anger management issues, borderline personality disorder, depression, and anxiety. I also have experience with couples counseling, working with families, and group therapy.

I have extensive training in Motivational Interviewing, Cognitive Behavioral Therapy, and Trauma-Focused CBT.

I truly believe that laughter is an essential part of the human experience.  While I recognize that resolving issues can be serious and challenging, I know that we can go through this process together, sharing laughter along the way.  I strive to build an atmosphere that is relaxed and non-judgmental so that you will feel as comfortable as possible.
Marissa Betancourt - LPC, CAADC
Hello!
I am Marissa Betancourt. I have a Master's degree in Counseling Psychology. After my studies at Chatham University, I became a Certified Advanced Alcohol and Drug Counselor as well as a Licensed Professional Counselor. I have approximately 5 years of experience working with the dually diagnosed population. I work with people who experience depression, anxiety, mood disorders, personality disorders, and substance use. I use a mix of motivational interviewing, behavioral therapy, CBT, psycho-education and gestalt therapy to assist my clients with working towards their goals. I am transparent and assertive in the counseling process, helping clients gain insight into past and current behavior. I look forward to helping you understand your symptoms and working through them at your own pace!
Amber Kottner - LPC
My name is Amber Kottner.  I am a Licensed Professional Counselor and earned my Master of Arts degree in counseling from Waynesburg University.  I have over 10 years of experience in the mental health field.  I enjoy working with families, children, and adults.  I strive to make the therapeutic process as easy as possible by creating an open and supportive environment.
I enjoy helping others and strive to assist you in your journey.  I believe that each individual is authentic and deserves an approach that best fits them.  Therefore, I enjoy working from eclectic approaches, including an emphasis on cognitive-behavioral techniques, person-centered therapy, and solution-focused goals.
Therapy is a special partnership.  I'm here to help make an improvement in your life.  You decide what you want to work on, and together, we will work to get you there in the best and most fitting way possible.
Laurel Wasson - MSCP
My name is Laurel Wasson, MSCP, and I operate under the mind-set that individuals are inherently competent and are their own best resource for change – sometimes we just get stuck in habits that no longer suit us.  I use a lot of cheesy metaphors and fidget items.  I have a masters level education in mental health counseling from Chatham University, and am currently pursuing my licensure and sex therapy certification.  I have focused my training and experiences on delivering quality, compassionate, trauma-informed care and encourage empowerment through strength-based solution-focused strategies.
At Chatham, I was a member of the Gender Research team; I participated in research studies examining girls' experiences with sexism and resiliency and, separately, the impact of positive psychology and mindfulness on mental health treatment.  I happened into postpartum mental health care relatively organically and began to also focus on researching abuse and mistreatment of perinatal women by medical and mental health professionals.  My clinical experience has been with Pittsburgh Action Against Rape as a certified sexual assault counselor and at WPIC's pediatric OCD unit.  I am also currently working at Every Child, Inc as a Postpartum Family-Focused Clinician.
I welcome individuals struggling with postpartum issues, anxiety, depression, OCD, trauma, grief/loss, parenting, and relational issues. I thrive on empowering individuals to feel more confident in their sexual orientation and gender identity.  I also encourage conversations that help individuals unpack issues such as sex positivity, different relationship structures (e.g. consensual non-monogamy), and the function or dysfunction sex plays in relationships.
Hunter Hesel - MS (Fridays and Saturdays)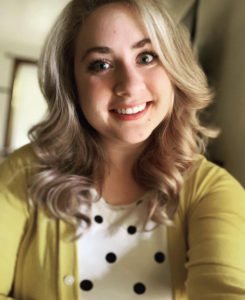 Hi! My name is Hunter and I am a license-eligible counselor with a Master of Science in Counseling Psychology degree from Chatham Univerisity.
I view therapy as a collaborative effort, with the therapeutic relationship being the healer. Being able to connect with others in an authentic way is what we, as humans, are wired to do. I view the therapeutic relationship as an opportunity to connect with another person who is both interested and invested in finding meaning in life's experiences— both good and bad. This is the kind of environment that I like to create in therapy, so that we can work together through whatever you bring to the session. I consider myself to be an eclectic therapist and so I incorporate various techniques in therapy. Most frequently, I utilize cognitive-behavioral, mindfulness, and strengths-based approaches.
I have experience and enjoy working with all ages, but my specialty is adolescents and young adults. My main areas of interest and expertise are addiction, anxiety, relational issues, and trauma.
Kristie Manandhar – MS, LPC
"What mental health needs is more sunlight, more candor, more unashamed conversation." ~ Glenn Close
Everyone can benefit from talking about their feelings, thoughts and concerns in an environment where they feel safe, protected, listened to, understood, valued and have no fear of judgment. It is critical to have a genuine therapeutic relationship. I strive to provide my clients with warmth, compassion, understanding, and guidance.
My name is Kristie Manandhar. I am here to provide a safe and nurturing environment for clients to work through their struggles and get back to living the life they want. My mission is to walk along side you through your journey of self-discovery and problem solving.
I am a licensed professional counselor who specializes in mental health with a Master's Degree in Professional Counseling from Carlow University. I have been a practicing therapist in the field for over a decade. My clinical experience includes working with clients who suffer from trauma, anxiety, PTSD, depression, addiction, dual diagnosis, postpartum depression and anxiety. I am currently working towards a certification as a Clinical Trauma Professional. My therapeutic approach is adaptable and flexible in order to meet the needs of my clients.
I look forward to meeting you, working with you, and helping to foster growth in your journey of health and wellness.
Nicole Luhanik – MSPC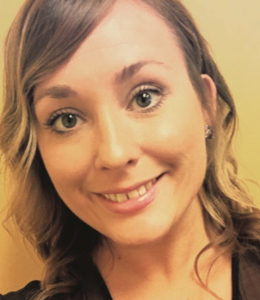 One of the special people in my life once told me, "as long as you are alive, it is never too late to change." Such a simple quote, yet it is packed with such meaning. I believe we often spend a lot of time focusing on our flaws and mistakes that we rob ourselves of the dignity of making a meaningful change. My goal as your therapist is to meet you where you are & help you get closer to where you want to be in life. I believe that therapy (healing) is a unique process for each individual, thus I focus on utilizing a person-centered & eclectic approach to meet the unique needs of every client.
I earned my Master's degree in Professional Counseling from Carlow University and have extensive training in trauma informed therapy, motivational interviewing, solution focused therapy, crisis intervention and stress management. I have thoroughly enjoyed working in the behavioral health field for the past 10 years and look forward to continuing my journey by supporting you on yours.
Amanda Zeiders – LCSW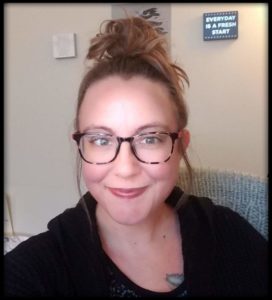 I am a 16 years and going strong transplant from Western New York who fell in love with the bridges, the people, and the communities of Pittsburgh. After veering off of the teaching track to follow my heart into the adventures of Social Work, I transferred into the BASW (Bachelor of art in social work) program at the University of Pittsburgh. One of the many great things about the BASW program, is that you get a broad opportunity to explore all the different components of Social Work. I found myself drawn to the community organizing part of the field, and spent my internship with The Thomas Merton Center (TMC), a local peace and social justice organization. While there, I was able to gain hands on experience reaching out to and collaborating with real people throughout Allegheny County and the state of Pennsylvania. This included organizing rallies, bus trips to Harrisburg, letter writing campaigns, and more.  After graduating in August 2005, I continued community organizing and also embarked on a 2 year journey working in homes with children on the Autism Spectrum and their families. I gained significant clinical and cultural knowledge which has contributed to my desire and capacity to support my clients through a collaborative social work process. This lead me back to academia, where I earned my Masters in Social Work (MSW) in December 2008, specializing in direct practice.
After almost 12 years as an MSW and now a Licensed Clinical Social Worker (LCSW), I can say that my favorite part of day to day practice is putting in the hard work to earn people's trust, watching them grow, and walking beside them as a collaborator through it all: the good- the bad- the ugly-and the beautiful. I don't believe that people are "broken" or "need to be fixed". I believe that somewhere within each and every person I work with lies the capacity to generate change, and often it begins by finding someone trustworthy to support them through this rigorous process. I believe we are all human, and generally, being kinder and gentler towards ourselves goes a long way to building the foundation for change to occur.
Moving to Pittsburgh was truly a life-altering experience for me in every way. So here's to 16 more years in my chosen home, and to a lifetime of continuing to learn, practice, and collaborate with friends, professionals, and believers in the potential for transformation.
Our Facility
Cristina Panaccione and Associates Counseling is Women-Led, LGBTQ friendly, and Wheelchair Accessible