Hello to our beautiful CPA Counseling community!
I hope you're doing well and staying healthy. I have some exciting news that I've been waiting to share with you. Our CPA Counseling family is growing! Today, I am thrilled to introduce the newest addition to our dedicated team, Dana Werner, LMSW.
Who is Dana Werner, LMSW?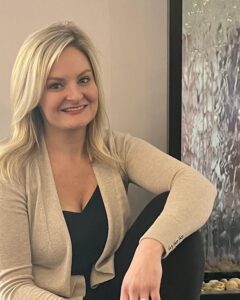 Dana is a licensed therapist with ten years of experience under her belt. She brings a holistic, down-to-earth approach to her work, emphasizing the importance of a solid therapist-client relationship. Over her career, Dana has helped countless individuals navigate various life transitions and challenges. Her goal, like ours, is to ensure that anyone who walks through our doors feels heard, understood, and empowered to make positive changes in their lives.
One of the many reasons we are so excited to welcome Dana to our team is her adeptness at utilizing evidence-based therapies like Cognitive Behavioral Therapy (CBT), Acceptance and Commitment Therapy (ACT), and Dialectical Behavioral Therapy (DBT). Her therapeutic approach is tailored to each client's unique story and needs, a philosophy we fully endorse at CPA Counseling.
Dana's Therapeutic Approach
Dana has a knack for creating a safe and non-judgmental space for her clients. She believes in the healing power of humor and grace, striving to maintain a balance in her sessions that puts clients at ease. She also offers mindfulness and solution-focused techniques to help clients manage stress, anxiety, and negative thought patterns.
Dana is dedicated to helping her clients build self-awareness, strengthen interpersonal relationships, and gain the skills to create lasting change. By working with Dana, clients can reduce symptoms of their mental health issues and develop emotional resilience and a greater sense of well-being.
Dana's Diverse Experience and Expertise
Throughout her career, Dana has worked with clients in diverse settings, such as educational environments, inpatient treatment centers, and courtrooms. She's provided crisis counseling and helped those struggling with depression, anxiety, personality and mood disorders, domestic violence, trauma, and various life tribulations.
With Dana joining us, we are confident we can continue providing the personalized care and comprehensive support our CPA Counseling community deserves. Her experience and commitment to mental health align seamlessly with our mission and values. We couldn't be happier to have her on board.
We look forward to introducing Dana and her approach to counseling. She is eager to help our clients achieve personal growth and greater well-being. We invite you to explore how CPA Counseling can empower your journey.
Our Warmest Welcome to Dana
Let's extend our warmest welcome to Dana. We are confident that she will be an incredible asset to our practice and you, our beloved community. Here's to the journey of healing, growth, and transformation we'll embark on together with Dana! Please review
her detailed page
for more information about Dana and a link to book a session.
When was the last time someone listened to you?  Really listened and provided active feedback.
To get started let our intake coordinator connect you with our therapist who is your best fit for your needs