How to Maneuver the Holidays in Recovery
Being in recovery is hard at any time of the year, but as the holidays approach it can seem more impossible than ever. While we're surrounded by joy and cheer, this time of year also causes the most stress, intense emotions, and fatigue. End of the year demands are daunting and in keeping with the spirit of giving, it's hard to say "no". It's difficult not to feel overwhelmed and over-committed. What's even more difficult are the feelings of isolation that can ensue on top of everything else. There will be times of strain, but as they say, "failing to prepare is preparing to fail". Here are a few ways to help avoid relapse and to stay sober during this holiday season.
Recovery Tip #1 – Plan Your Support System
Depending on your family situation, you may find yourself traveling this year for the holidays. Unfortunately, this means you'll be away from your normal support networks and routine. There are a few ways to keep a "checks and balance" system in your recovery accountability. Firstly, it's wise to plan how you'll deal with uncomfortable events – like a fight with your mother or running into an ex. Perhaps you attend a 12 Step meeting before or after an event (remember, meetings are held everywhere and you can still attend while out of town). Maybe your sponsor or another friend in recovery is able to accompany you to some of these events. You can even set up a check-in call both before and after an event to talk about any stressors and simultaneously find validation and support. If you know you are going to be around a difficult situation or a specific person, limit your time in that scenario and always have an escape plan. To aid in that, make sure you are not dependent on anyone else for transportation, so you can leave at any time.
 Tip #2 – Prepare and Understand Complex Holiday Emotions
We all do it. We set unrealistic expectations about certain times of the year and events. It's hard not to get caught up in the romance of "The Most Wonderful Time of the Year." But the reality is that the Christmas of today is nothing like the Christmas of your childhood. As an adult, the magic that was once in the air may be replaced by tiredness, stress, and even some disappointment. Keep yourself on the offensive. Try to set realistic expectations and keep reminding yourself of the things you are grateful for about your family. This mindfulness and awareness can help you forgive both yourself and others. While you are busy positively changing your life, others that you care about may not be changing for the better with you. Many of the usual family dramatics and conflicts will most likely arise this year as well. By finding acceptance you can focus less on the complex holiday emotions, and more on your own recovery.
Tip #3 – But at the Same Time…Get Out of Your Own Head
While you do need to prioritize yourself and your recovery, this time of year is great for focusing on those you care about and even those you don't even know. This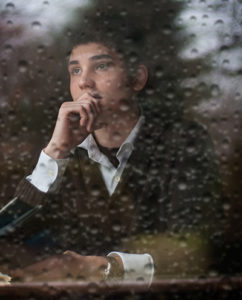 time of year is synonymous with a mental shift in gratitude, philanthropy, and doing good. Adopting a mindset of positivity and joy is alone a difficult task. However, you have already done the most courageous thing by being in recovery. This willingness to change can bring such a bright light into the darkness of the world. Continue on that path and seek out other ways to keep spreading spiritual wealth. Volunteer at a homeless shelter. Reach out to a new neighbor or co-worker. Read Christmas stories to children at the local library. Spend time with the elderly who can't do as much as they used to. By focusing on others, you can distract yourself from any temptations from your past and perhaps even create a new addiction…giving to others.
Tip#4 – Be Cautious About Your Cup
Holiday parties are notorious for drinking, there's no hiding that.  A common tip is to actually get a non-alcoholic beverage as soon as you arrive at an event. Be proactive and get the drink yourself – as a friend may forget your situation and bring you an alcoholic version by mistake. Watch the bartender carefully to make sure they didn't misinterpret what you asked for – sometimes events can be really loud and he/she may have unintentionally have heard "Dirty Shirley" instead of "Shirley Temple". By already having a cup in your hand, you will already be less pressured into being asked to have a drink. It will also stop people from asking you why you aren't drinking because again, you already have a cup in your hand.  Set other cup rules, such as not putting your cup down. As soon as you put your cup down, it is no longer yours  – you may pick up someone else's drink by accident, or someone could unintentionally tamper with yours. It's better to be safe than sorry, so when this happens, ditch the old cup and get a new one. Don't lose sight of your drink either for the same reasons.
Most importantly, remember that if you do accidentally swallow some alcohol, it is not the end of the world. You are human and mistakes do happen. This doesn't necessarily mean you will relapse, but do watch out for thought rationalizations. Do not beat yourself up but rather forgive yourself and immediately find a supportive friend and tell them what happened.  A mistake is not a relapse, but staying honest and accountable is the only way to keep that mistake from becoming a relapse.
Tip # 5 – Avoid Danger Zones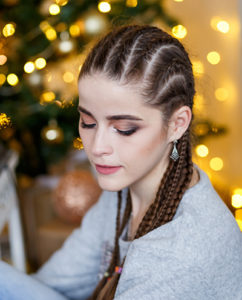 Step One of the Twelve Steps is this: We don't have the power; alone we use. It is so important to be mindful of this and all the vulnerabilities that can occur over the holidays. Do you have relatives that drive you mad? Limit your time with them or avoid them entirely if possible. If the holidays mean going home, avoid those who romanticize the "good old days", and especially avoid those you used to drink or do drugs with. Don't give yourself an opportunity to reminisce about the dark times in your life, no matter how enticing the Christmas spirit makes it. Focus on the present and remember how great it feels to be sober.
One of the most important yet underrated tools in your arsenal is simply remembering you can say "no". If you know the New Year's party is going to be full of drugs and alcohol, you have the option to not attend. You may feel guilty about not going, but not as guilty as you would if something terrible happened at that party. We all like to think we're strong enough to face our worst demons, but why even put yourself in that situation? Instead, plan your own celebration – one free from any kind of temptation. Rather than sitting around and talking, invite AA or NA friends, supportive friends, and your sponsor to go do something – go to the movies, museums, holiday concerts, ice-skating, or drive through neighborhoods to see Christmas lights. If you have social anxieties, invite everyone over for a night of playing board games, watching old movies, decorating Christmas cookies or having a gingerbread house competition!
Tip #6 – Self Care Isn't Selfish
As I stated before, right now at this point in your life, YOU are your biggest priority. Take care of yourself this holiday season. Try a few fitness classes or a free video workout on YouTube and make sure to eat your fruits and veggies (along with those delicious cookies!). Stay on top of taking any medication you may be on and get the sleep you need. Creating a more stable mind-frame will only aid in your strength in recovery. Take some time to journal and reflect. Write down the blessings in your life and find comfort in all the wonderful things you do have. While it's easy to stretch yourself thin during this last month of the year, take a few minutes to relax and refocus every day – even if that means a simple cup of tea and a few minutes in child's pose for meditation before bed.
Tip #7 – Don't Miss Treatment Appointments
There are a few stigmas that surround recovery treatment and many feel as though the holidays are simply not the appropriate time to discuss or participate in addiction treatment. Their rationalization is idealized, thinking that "cheer" and "togetherness" can replace the benefits and positive outcomes of treatment. While as good intentioned as those idealizations are, we have to remember that those high expectations only end in failure and disappointment. There is perhaps no better time than the holidays to start treatment.  Sobriety is the best gift you could give to your family, and if that equation involves treatment, then you must prioritize treatment.
Are you in recovery and need help now?
At Cristina Panaccione and Associates we have two locations in the South Hills of Pittsburgh to help you if you need us.  We are currently accepting a limited number of new patients. Check out my video with Cristina where we talk about my empowerment approach to helping you deal with life during the holidays in recovery.
* This information has not been evaluated by the Food and Drug Administration. This information is not intended to diagnose, treat, cure, or prevent any disease. Please contact a medical professional for advice.
Image credits – Adobe Stock