What is the Gottman Method?
Developed over the course of multiple decades, Dr. John Gottman and his wife Dr. Julie Schwartz Gottman created Gottman Method Couples Therapy to help couples achieve a better sense of understanding, awareness, empathy, and connectedness within their relationships – ultimately assisting them in achieving heightened intimacy and interpersonal growth. Through extensively studying empirical research using real, actual couples, along with years of expertise in clinical practice, this approach to couples counseling is considered both practical and scientific. By combining therapeutic interventions with couples exercises, the Gottman method assists couples in identifying and addressing their personal hindrances to effective communication and bonding.
Goals & Philosophy of the Gottman Method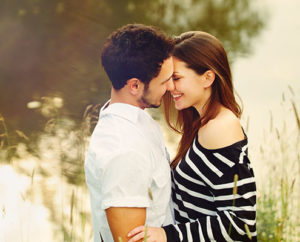 The main goal in the Gottman method is to enable the development and foster the skills necessary for a healthy, long-term marriage. Within this approach, couples learn to increase their understanding of one another and build respect and fondness that can too easily fall to the wayside in the midst of daily life. Furthermore, this method of counseling directly impacts conflict – the way it begins, the components of compromise, and how to move forward in the aftermath. It IS possible to have productive, meaningful, and calm disagreements that build towards a partnership instead of cultivating mistrust and resentment. Additionally, the Gottman method works to nurture each individual's values and dreams, which can sometimes seem impossible to achieve within the context of a relationship. Ultimately, the therapist works to help the couple create shared meaning together.
Benefits of the Gottman method include:
-Becoming aware of and gaining insights into the strengths and problem areas within your relationship
-Learning about and understanding your partner on a deeper, more intimate level while also learning new    tools to express and understand yourself
-Growing in admiration and appreciation for your spouse
-Recognizing when and how to turn towards your significant other instead of away
-Discovering effective conflict management and communication skills
-Cultivating deeper trust and commitment towards one another
Who can benefit?
Whether just beginning your relationship or in a decades-long marriage, the Gottman method can benefit any couple struggling with difficulties such as frequent arguments and unhappiness, communication issues, or even specific problem areas such as finances, intimacy, or parenting. Whether a preventative measure or a last-ditch effort, this type of couples therapy can be significantly helpful for most relationships.
Gottman work often includes structured sessions, assessments, and homework that will help your therapist gain understanding in the areas of the relationship that need attention as well as strengths to build upon. If you are interested in working with one of our therapists involved in this training, please call us today!
* This information has not been evaluated by the Food and Drug Administration. This information is not intended to diagnose, treat, cure, or prevent any disease. Please contact a medical professional for advice.
Image Credit – Adobe Stock
Sources: Gottman.com; Goodtherapy.org