What really comes with the new 'normal'?
The time we have all waited patiently for is right around the corner. With the help of the three, effective vaccines and hardworking scientists, the United States' COVID-19 rates have continued to decline. Although it seems as if there should be only highs from here, many people have been struggling with feeling low. After all, we have spent the last year like is if we did venture into public:
Having some worrying thoughts about returning to "normal' is nothing out of the ordinary. Almost half of Americans experience unease with the nation slowly lifting restrictions (American Psychological Association – APA). The uneasy feeling of being in public spaces is known as agoraphobia, an anxiety disorder. According to USA Today, research depicts how this condition is very common following pandemics
What is agoraphobia?
According to U.S. National Library of Medicine, agoraphobia is an intense fear and anxiety of being in places where it is hard to escape, or where help might not be available. The feeling can be described as trapped, helpless, and stuck. Anyone with this disorder has the tendency to avoid places and situations where they lack control. Symptoms can be seen through stress, panicking, as well as panic attacks during or even the thought of a feared situation. The situations include feeling scared and embarrassed outside their home.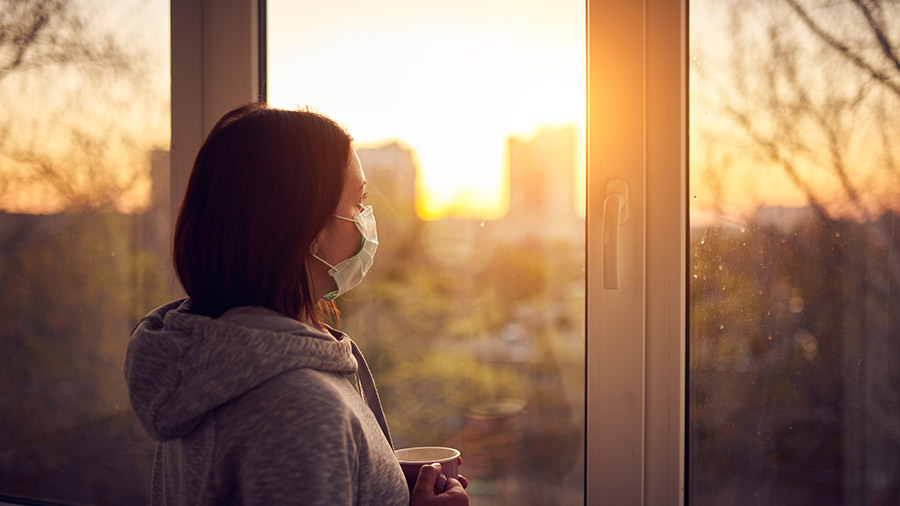 Agoraphobia's role in the pandemic
After spending over a year becoming accustomed to staying indoors, it has made it difficult for many people to feel safe leaving their homes. After being mandated to remain in your home, there is an anxious adjustment to returning to a pre-Covid lifestyle. It is no surprise people are having difficulty with this change. As well as it being very normal to feel anxious regarding social interactions again. This year has been difficult for anyone, so it is no surprise a majority of Americans are struggling with their mental health. The American Psychological Association (APA) reports how Americans are undergoing a mental health crisis nationwide. APA notes as well that mental health issues such as anxiety and stress have spiked since the pandemic began.
When to take action
If you have any nervous precautions of entering back into the world, it is beneficial to prioritize any activities you wish to do again. Taking it at your own pace is the best way to go. regardless if experts say it is safe, such as entering stores again, go when you feel you are ready. If you or someone you know is seeking help, it is always available. It is not easy to overcome fears by yourself. Talking to a professional is effective in managing anxiety. Why go through it alone? The SAMHSA National Helpline (800-662-4357)or website can connect you to mental health clinicians in your state. The National Alliance on Mental Illness also includes beneficial resources.
Need local help in Pittsburgh?
If you need help and support, know we are here to do just that. Cristina Panaccione and Associates Counseling has two locations in the
South Hills of Pittsburgh
and in
Robinson Township
. We are currently accepting a limited number of new patients. So check our
services pages
to learn more about how we can help you have the life you deserve to live.
* This information has not been evaluated by the Food and Drug Administration. This information is not intended to diagnose, treat, cure, or prevent any disease. Please contact a medical professional for advice.
Image Credit – Adobe Stock